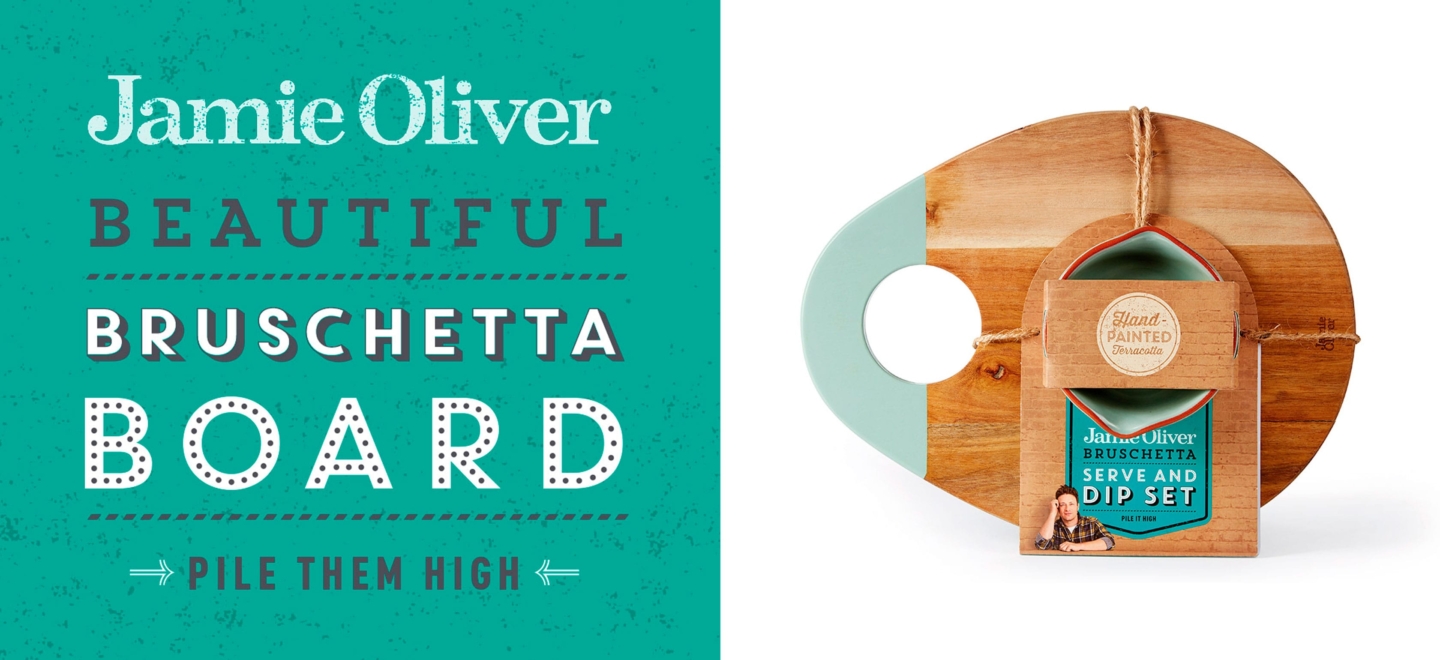 Jamie Oliver
Packaging
We've been lucky enough to work with Jamie Oliver, serving up homeware, kitchenware, gift packaging and collateral for a wide range of products including knives, bruschetta boards, recipe boxes and terracotta sets.
Full Description

For the large and varied BBQ range, we created a design that took Jamie's energetic cooking style into the outdoors. We created a strong identity that still feels part of the Jamie Oliver world utilising beautiful food imagery and strong, warm colours that just shout barbecue.

For his successful Christmas range, we took the core brand assets and gave them a festive twist while tying back to his successful Christmas book where all the recipes come from. Just like having the man himself there to give you a little help on the big day!