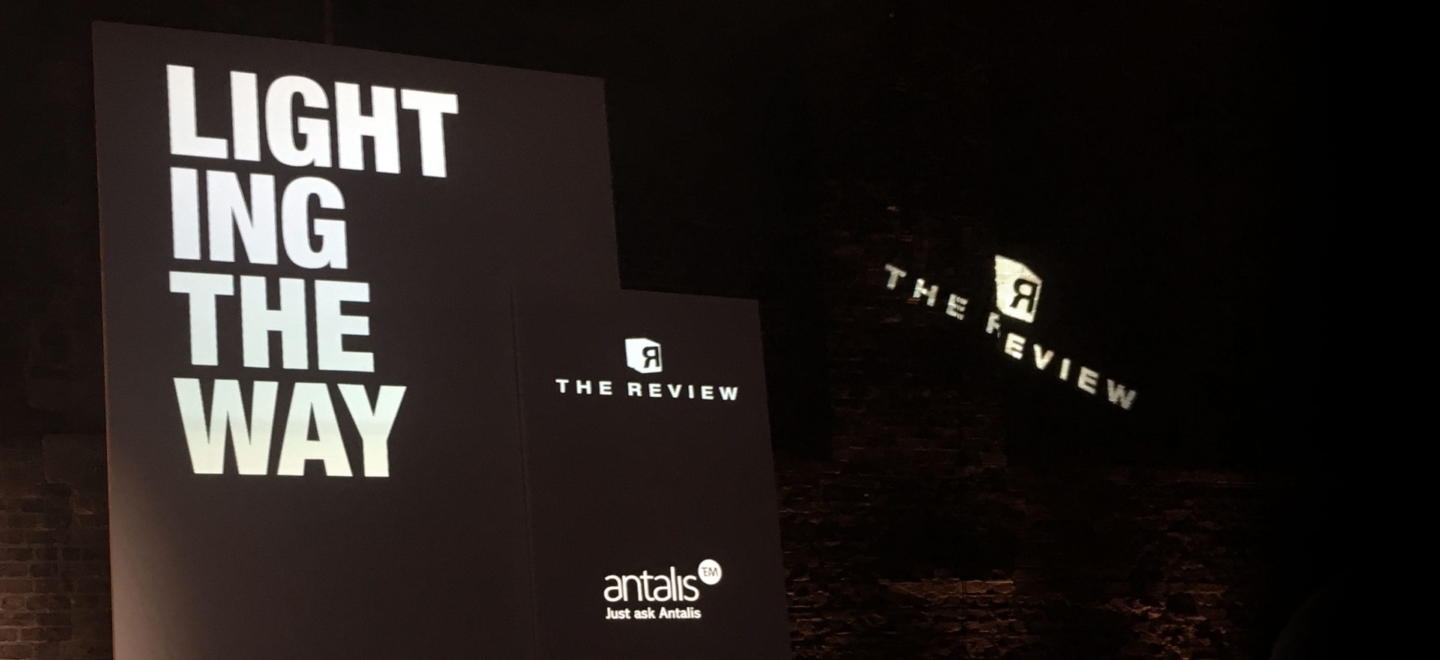 Antalis
Review Awards Identity
We created the identity and integrated campaign for Antalis' paper awards scheme 'The Review'. With inspiring messaging and bold typography captured by light projection photography, the design reflects the creativity and innovation at the heart of both industries.
Full Description

The 'Light the Way' concept develops across campaign and event material, including launch mailers, invitations and an awards book. The awards, held at the Village Underground, Shoreditch, saw the visual identity extended further through event branding, lighting effects and presentation projection mapping. We also designed a new identity for overall Review identity, to create a consistent brand for all future awards. Inspired by traditional printing methods reflecting Antalis' long heritage with paper and print, a hand set and pressed brand mark captures the craft and creativity inherent in the awards.

For the 2016 awards we designed and developed a new trophy, based on a piece of lead type, 3D printed with hand finishing using unique masking techniques.