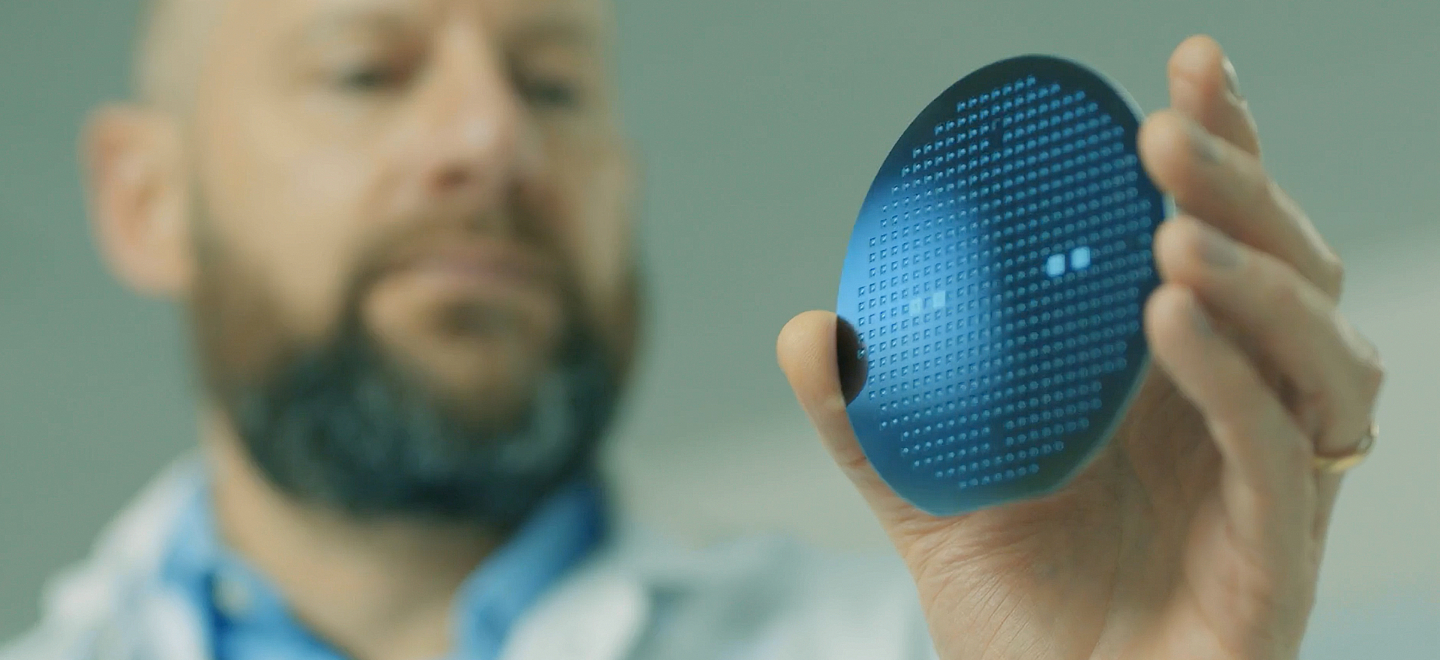 Baker Hughes
A long-term partnership
Baker Hughes are a global energy technology company operating in over 120 countries. We started working for them in 2016 and in that time we've become trusted partners, helping deliver effective solutions across branding, campaigns, social media, video, literature, packaging, exhibition design and advertising.
Bringing an iconic brand back to life
Druck are one of Baker Hughes' businesses, with over 50 years' experience in designing and manufacturing market-leading pressure measurement equipment and solutions. We helped re-ignite their identity, building on the heritage of their flagship calibrator to bring a much-loved brand back to life.


Making the invisible visible
A video and accompanying materials to launch Baker Hughes' ground breaking methane monitoring solution, helping address one of the most pressing needs in the Oil & Gas industry today. Our idea was based around the fact Baker Hughes were making the invisible visible, which we brought to life using drone footage, animation and supporting literature.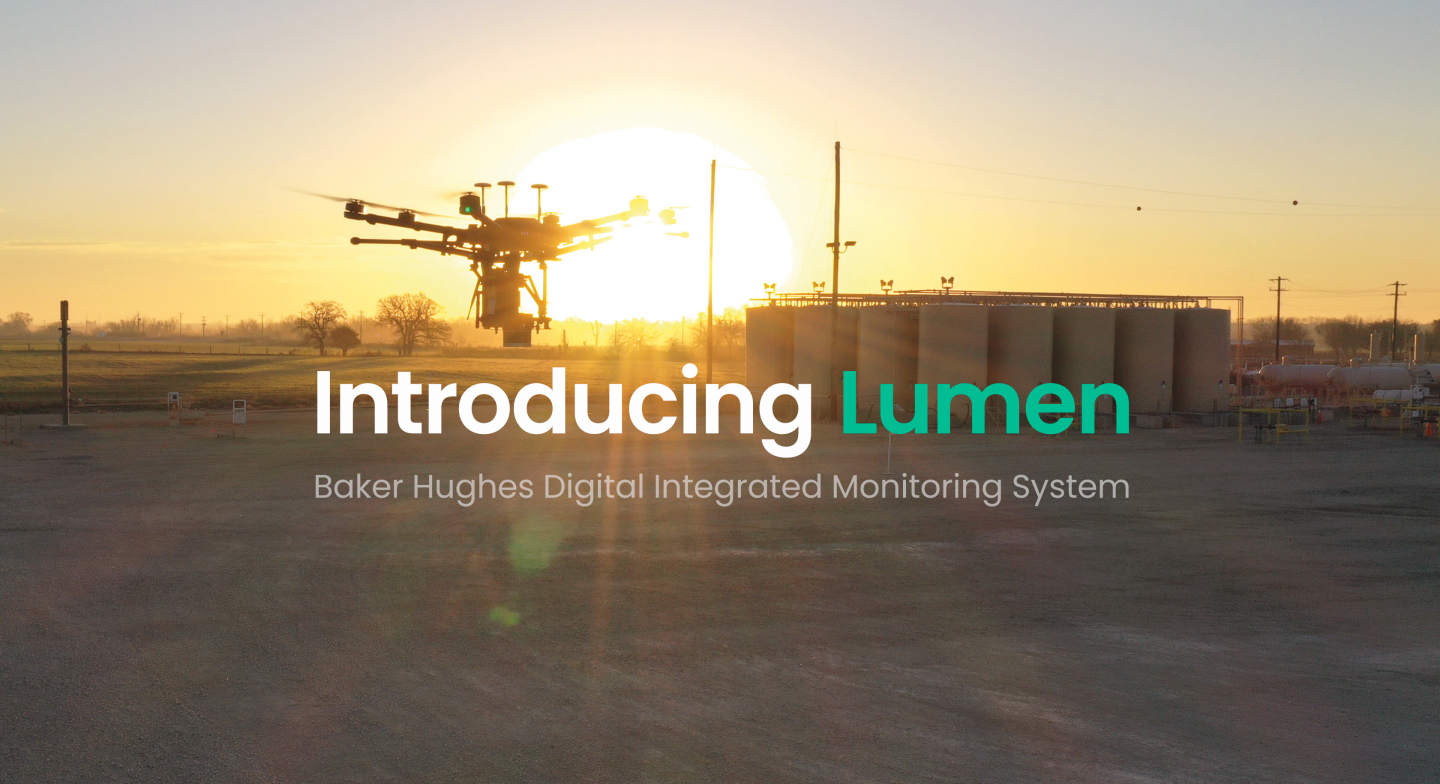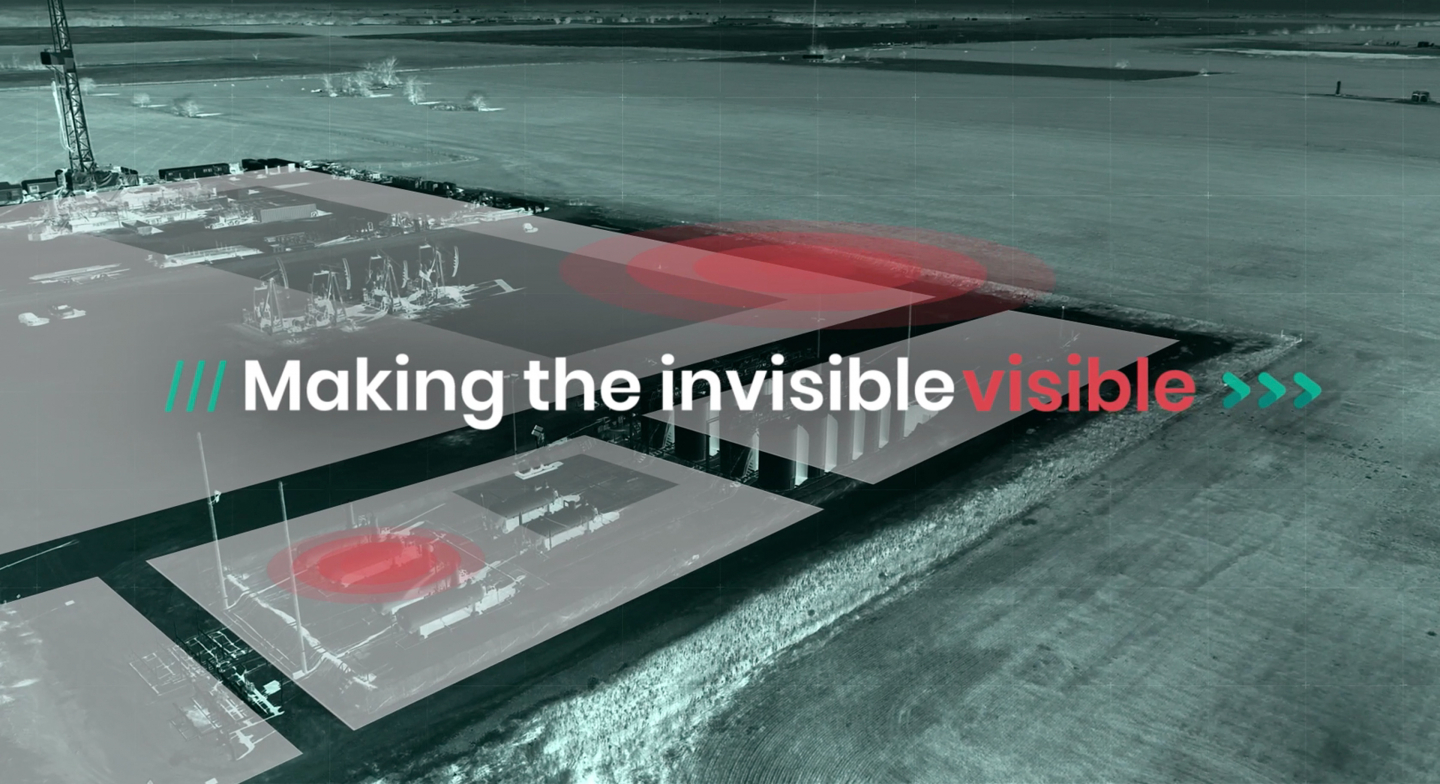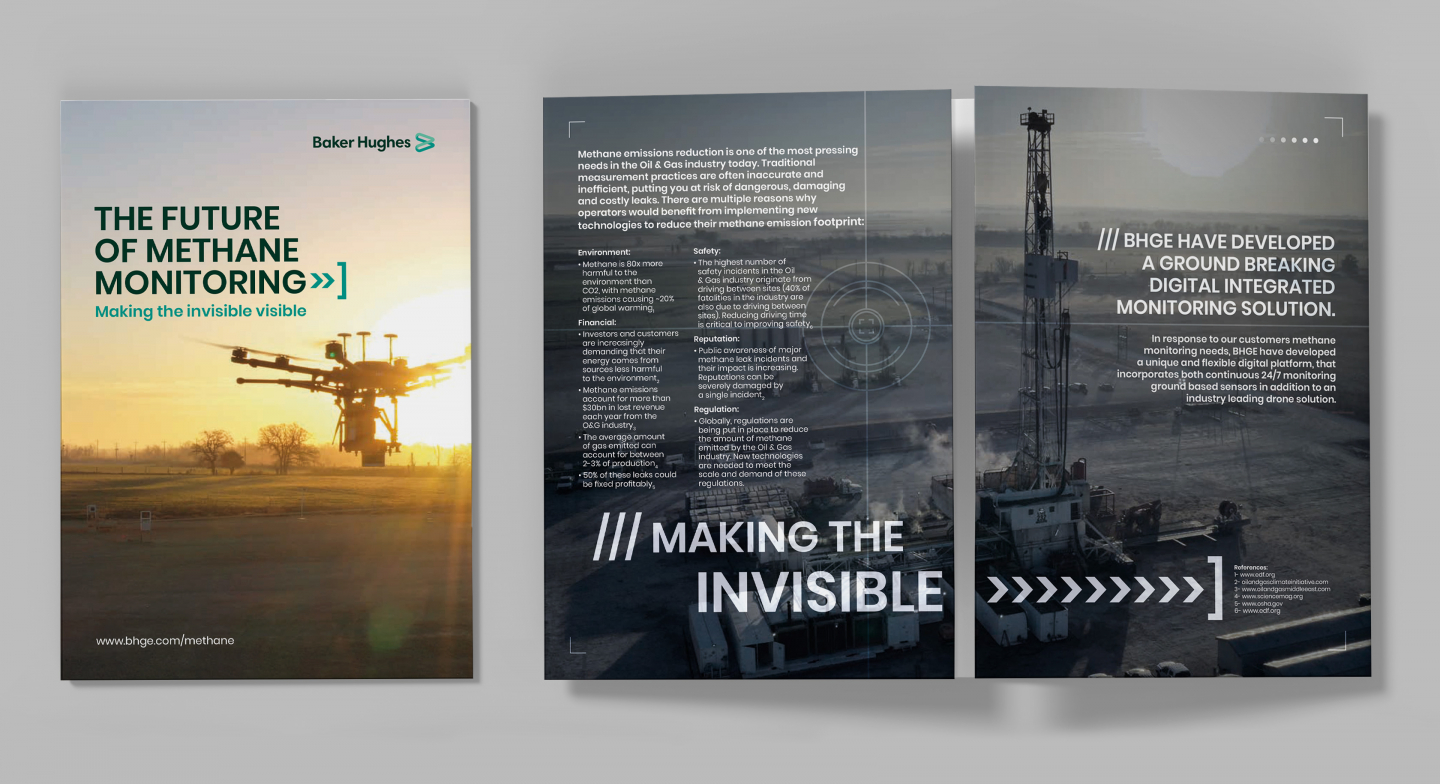 Raising the bar of social media
We've worked closely with Druck to help produce engaging and effective content for their social media channels. Our work has been highlighted as best practice across the wider Baker Hughes business.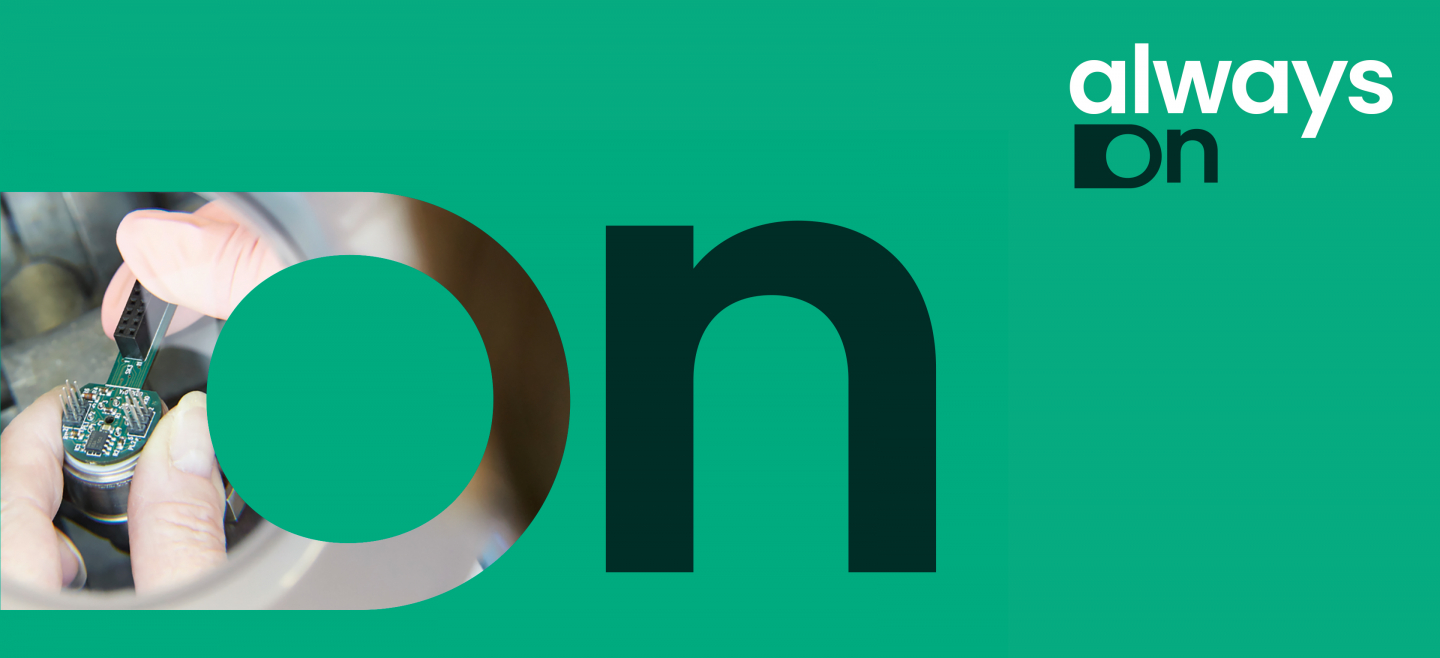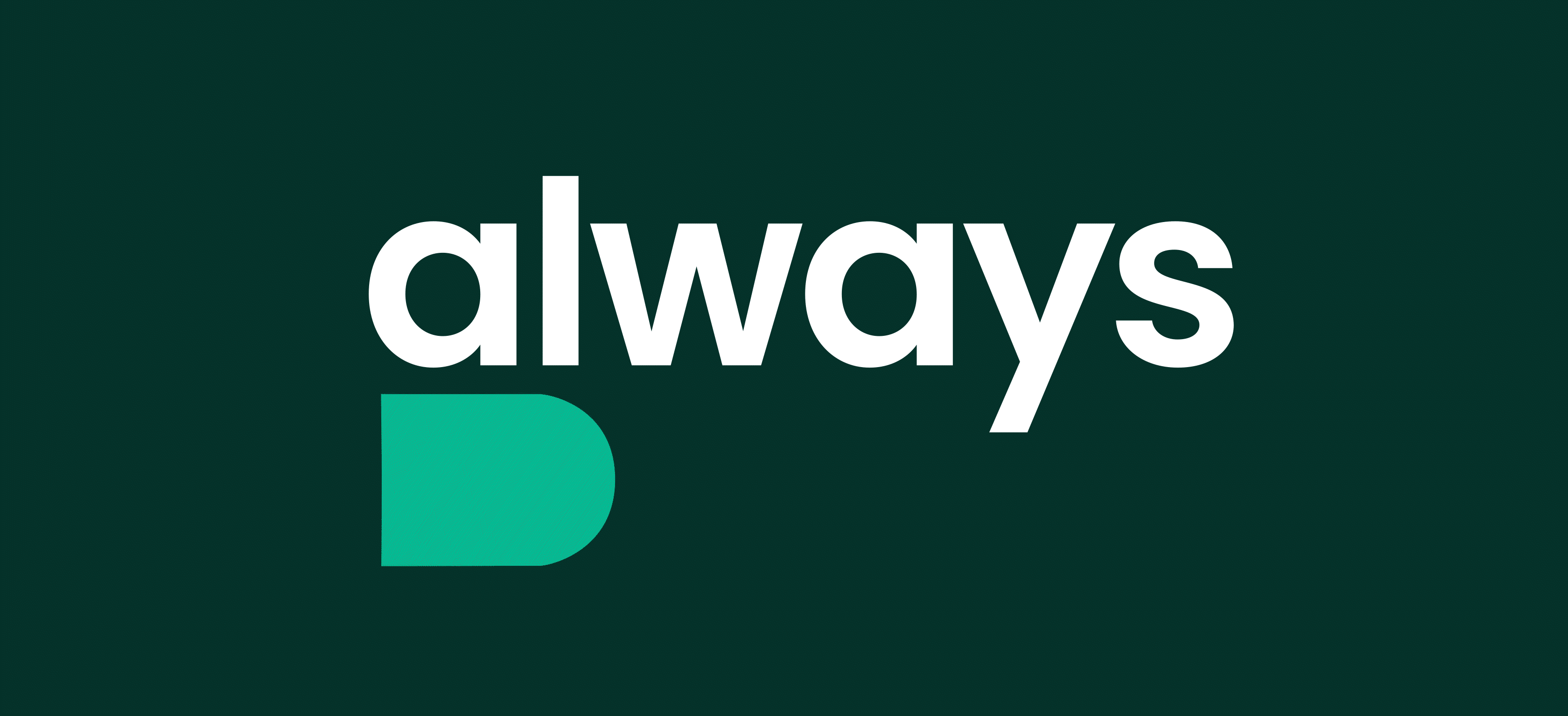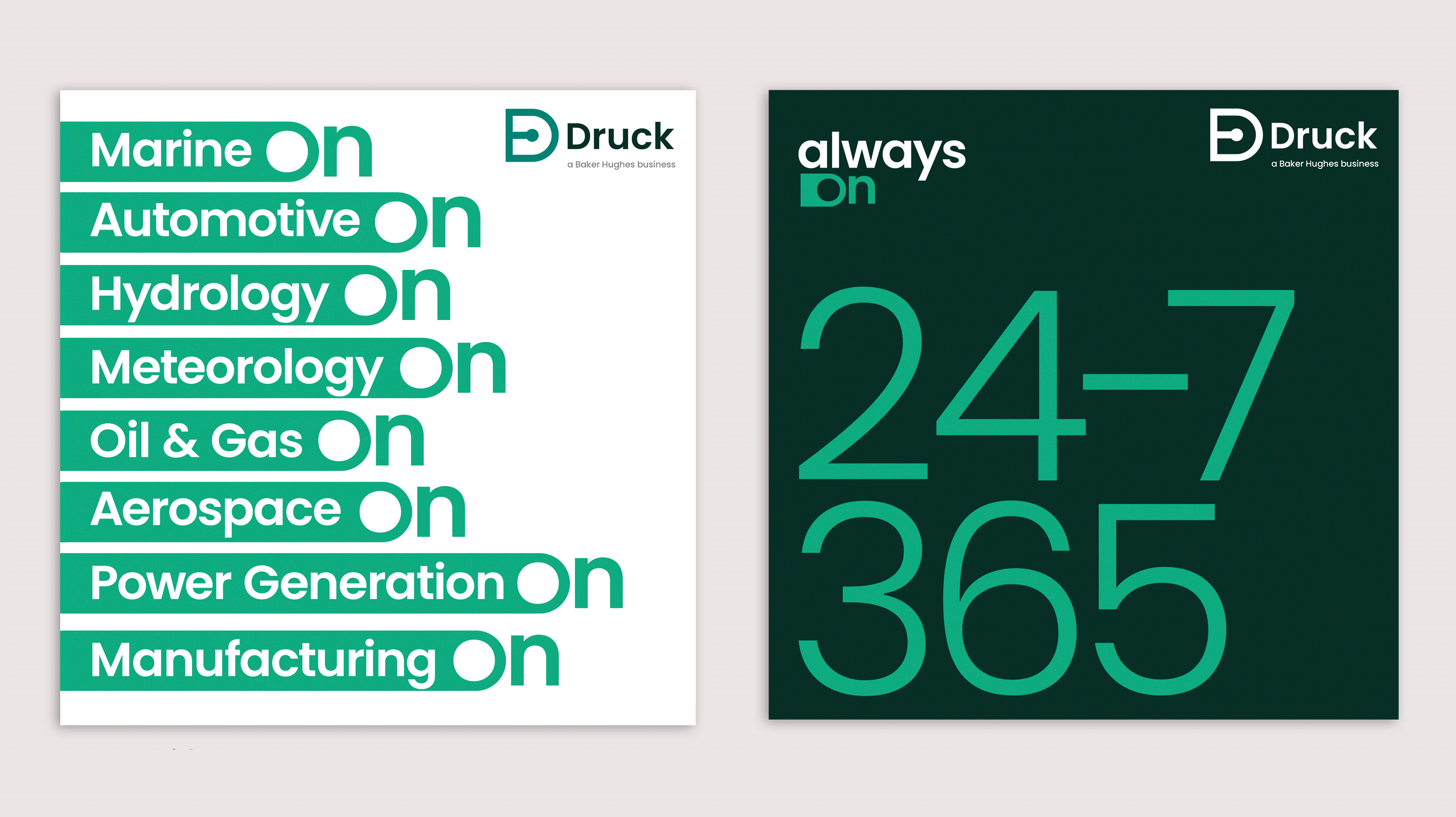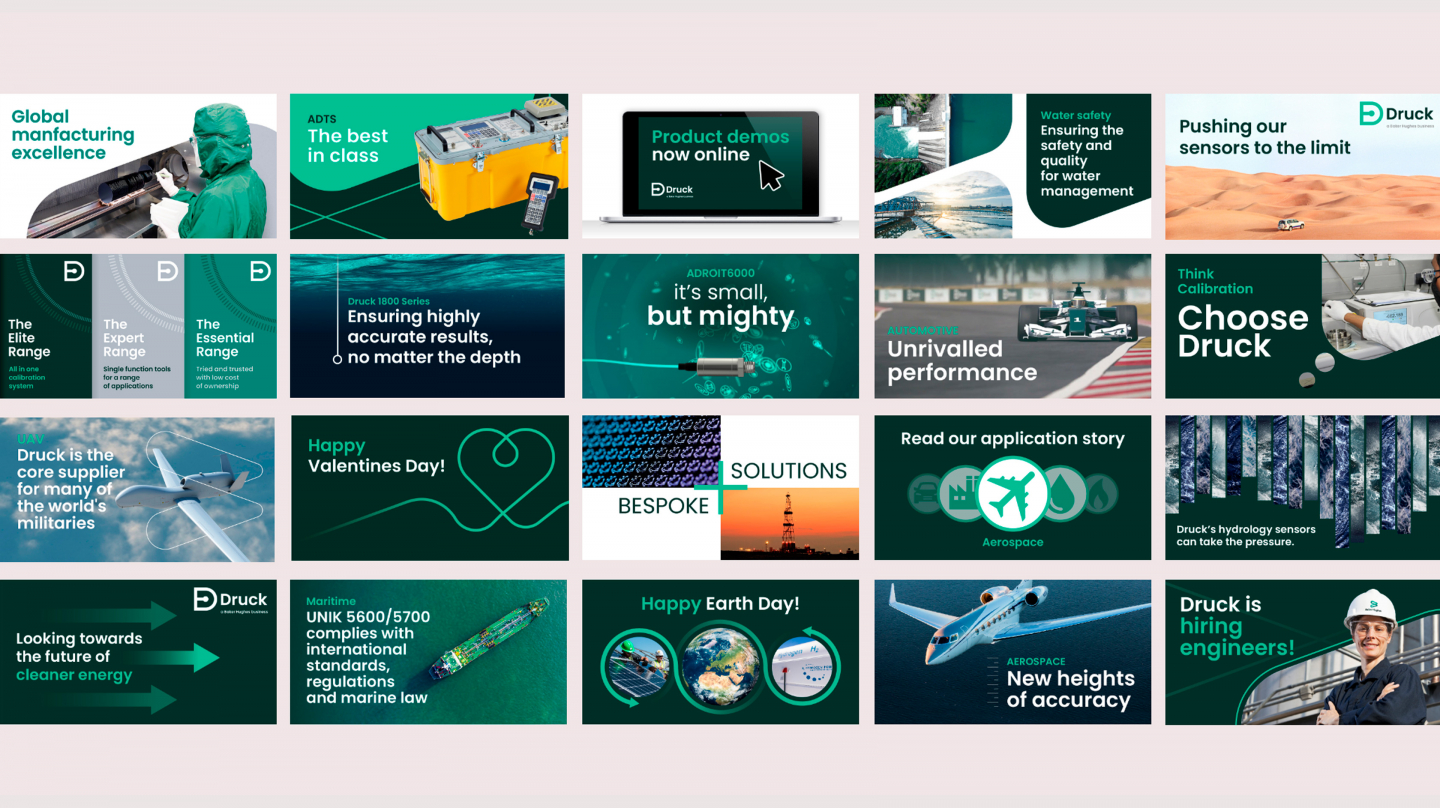 Uniting software with hardware
We helped tell the story of the Calibration Unified philosophy which combines Druck hardware and software to help manufacturers optimise their processes. A launch animation and supporting literature explained the process in an understandable and visual way, bringing together software and hardware as a complete solution.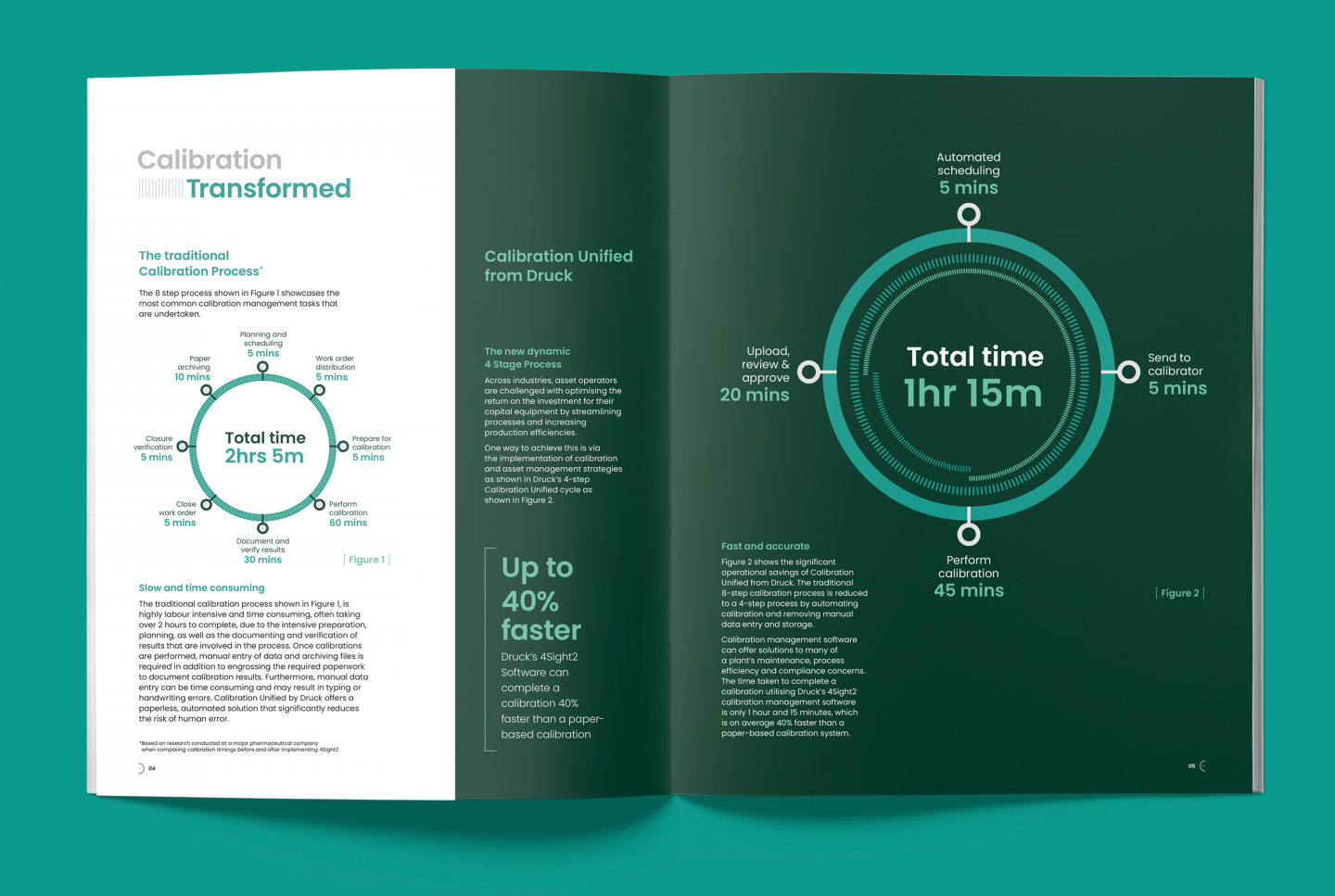 A library of literature
From top level sales brochures to more technical factsheets, we've helped Druck create a consistent approach and style for all of their literature.