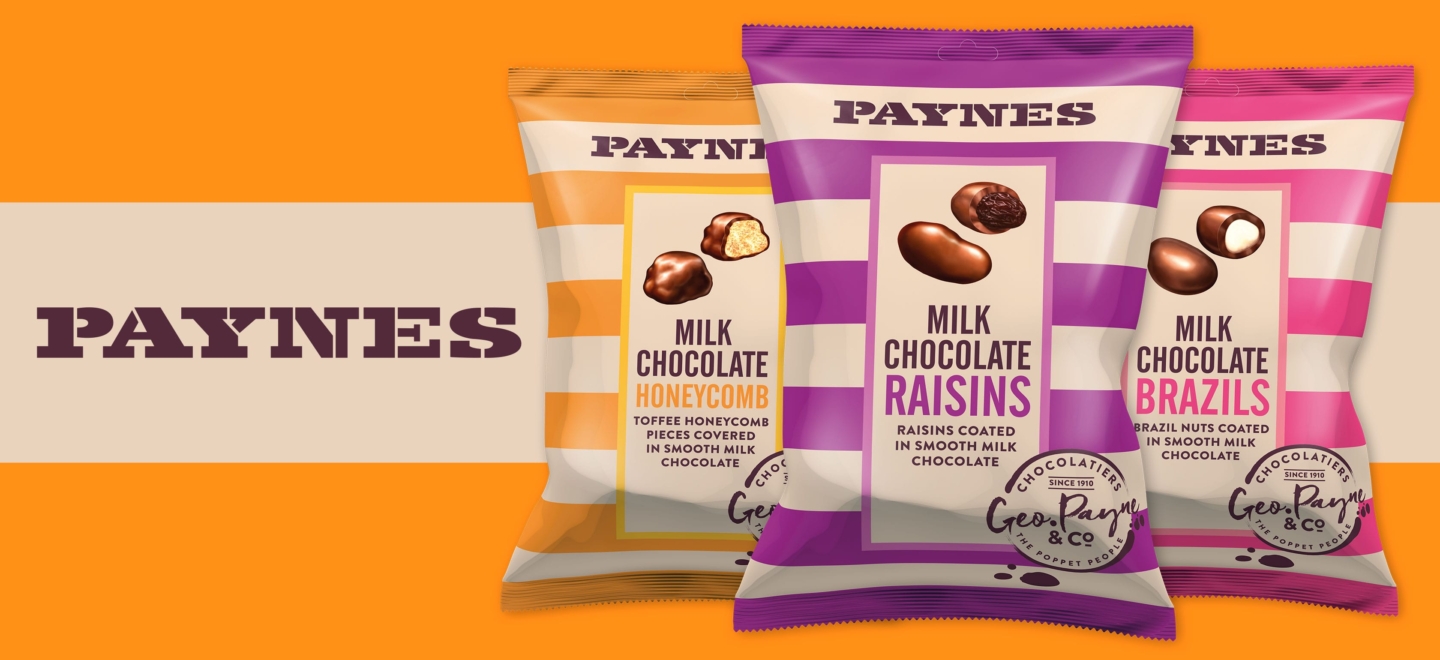 Big Bear Confectionery
A Sweet Design for a Classic Brand
We were tasked with bringing the Paynes' brand back to life with a colourful range of confectionery packaging. The designs needed to build on the history of the Geo.Payne name and capture the associated heritage and personality on pack.
Full Description

Bold, horizontal stripes differentiate the flavours and echo candy packaging of times gone by, whilst vibrant colour choices give increased shelf standout and reinvigorate the brand for the 21st century. The design features a large, confident brand mark, building on the recognition of the original Paynes' brand. As chocolatiers since 1910, there's a wealth of experience that needs to be communicated on pack, so we reintroduced the character of Geo.Payne, adding heritage and personality to the sweet pouches.

The tone of voice used within the designs brings the character of Geo.Payne to life, adding extra quirky details to expand on George's story. The storage instructions suggest keeping the chocolates 'underneath one's hat and away from people with healthy appetites' and a melting chocolate barcode emphasises their chocolatier background. A strapline from the original Paynes' chocolate wrappers 'Made by the Poppet People' was also reintroduced. It's a nice nod to the old designs and the link to Poppets provides a great endorsement for the brand.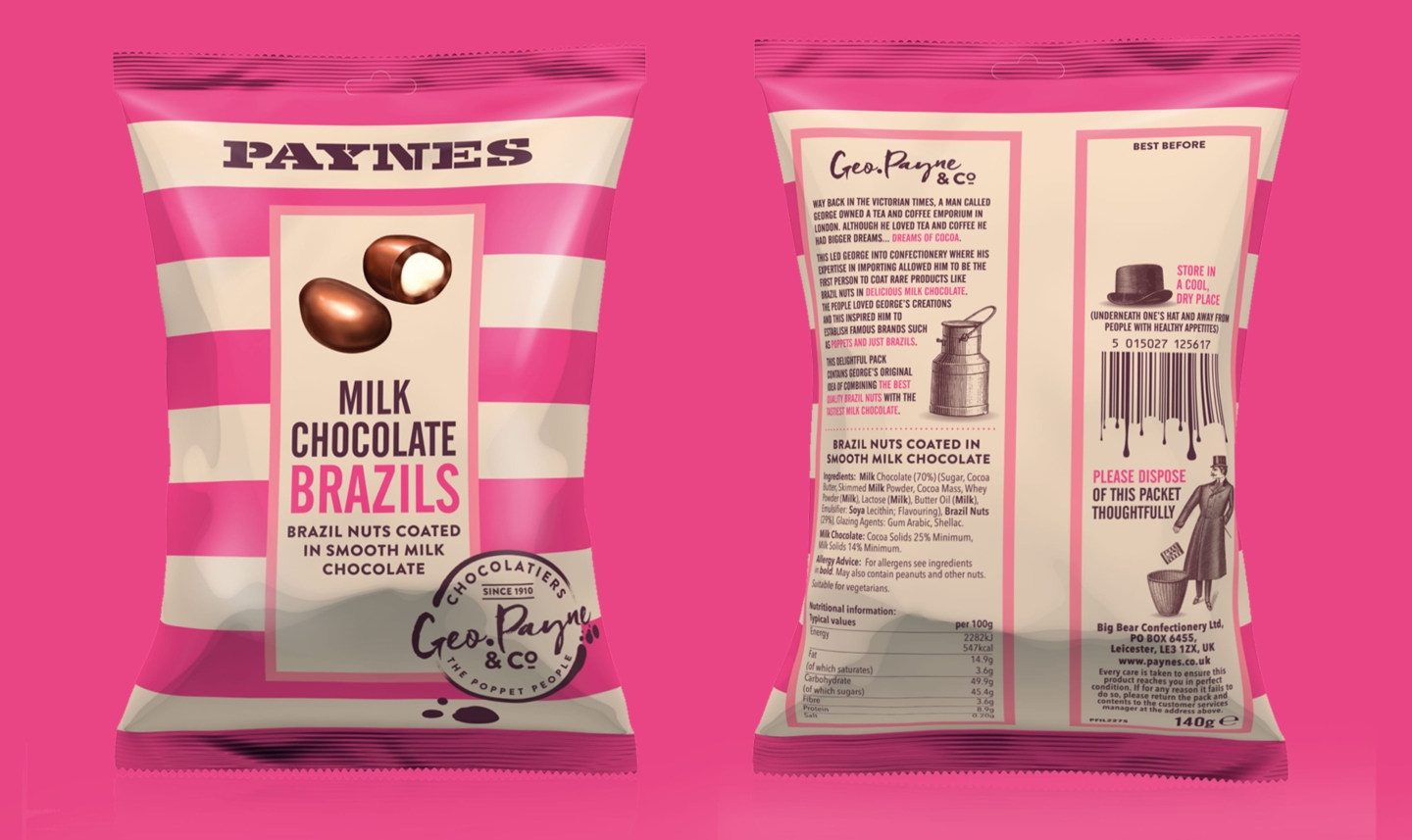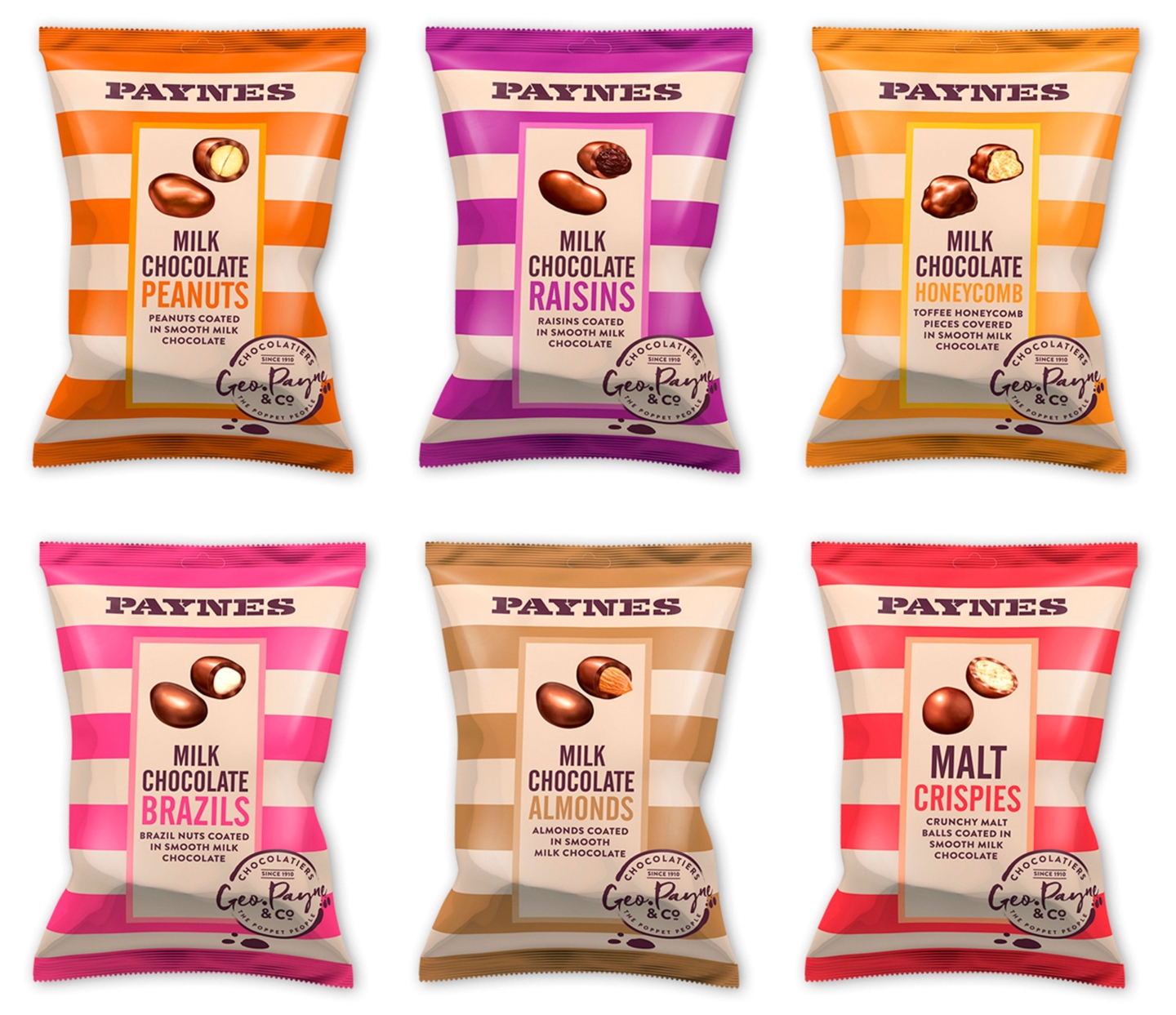 "We are delighted with the brilliantly creative design work that Stocks Taylor Benson have put into bringing this brand to life. We wanted a particular 'feel' for this pack that communicated heritage and premium credentials whilst still not alienating our core consumers who have come to expect exceptional value from our brands. I believe that between us we have achieved the objectives that we set out and will certainly look to Stocks Taylor Benson for support with future projects."
Ross Stanley
Marketing Manager
Big Bear Confectionery