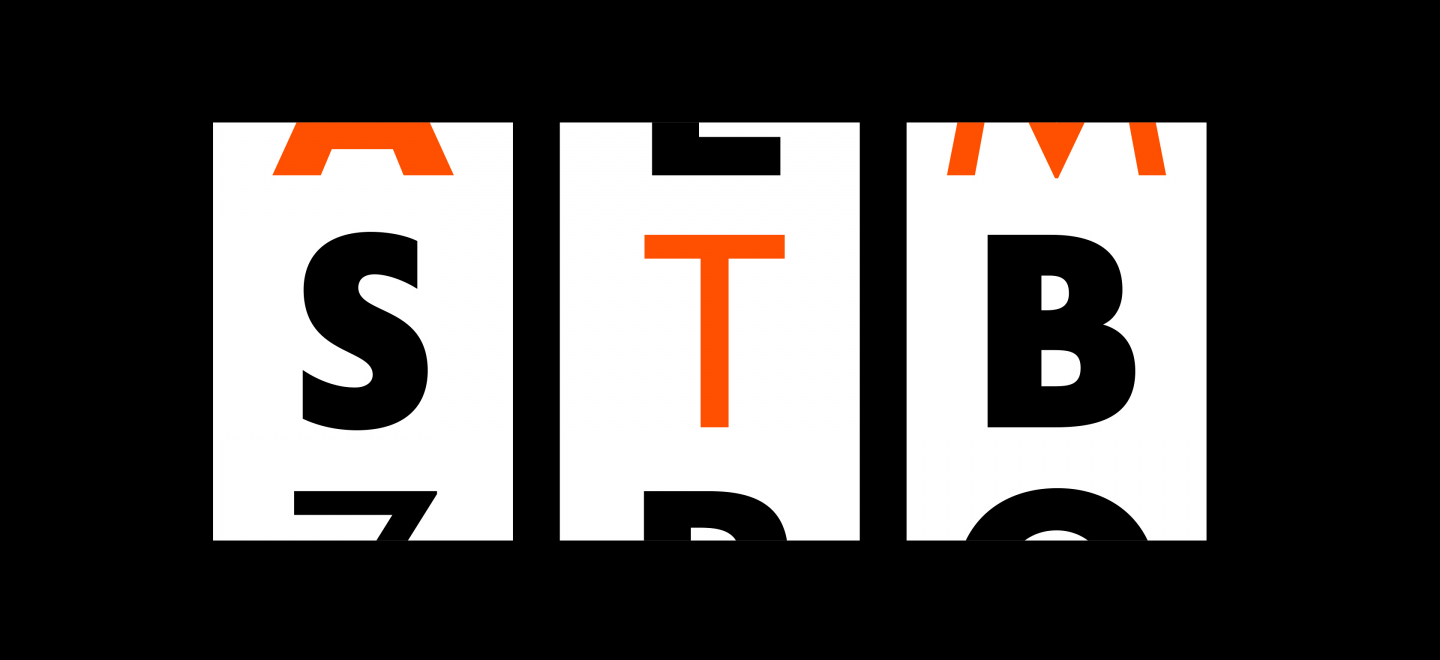 Lots of agencies are named after their founders. But when those founders are no longer involved in the day-to-day, should their names remain?
Dean Stocks, Glenn Taylor and John Benson teamed up in 1988 to create a no-bullshit agency that unashamedly put its clients' commercial needs first, with no design industry waffle to muddy the waters. Stocks Taylor Benson, STB, was born. 

We swear by that founding philosophy to this day. After passing the baton to the team, when we became an Employee Ownership Trust (EOT), Glenn, the only remaining founder, stepped down as CEO. It was perhaps the shortest retirement in agency history: we've since welcomed him back as executive chairman, so we can still benefit from his decades of experience (and give him something to do). 
Dean 'S', Glenn 'T' and John 'B' will always be a vital part of our DNA. But as we continue to explore our new identity as a people powered EOT, perhaps it's time to stop calling ourselves 'Stocks Taylor Benson', and just be known as 'STB'?
STB can take on its own meaning, as we look to the future of our studio. 'S' could be for Science: we strongly believe that graphic design is a problem-solving science. 'T' would stand for Team: our people are the beating heart of the agency. And finally, 'B' could be for Business: we're commercial-minded in everything we do, and always strive to solve a client brief in a way that's both effective and beautiful. Yes, it can be done.
But STB simply can't be defined by three names or three letters. In the words of our MD Lois Blackhurst: "We are collaborative, multi-talented, and hungry to create exceptional graphic design that delivers results."
"We are obsessive, passionate, and ideas-driven," adds creative director Dan Sweeney. "And as a naturally curious person, I love that I'm constantly learning and finding out new things."
'T' is for Team, so let's meet some more of them. Caitlin Westlake is a senior account director and trustee who's passionate about creative problem solving. Graphic designer Florence Dale loves to listen, explore, and improve her craft. Shervin Malek-wood, a senior motion graphics designer, describes his approach as flexible, engaging, and fun. Associate creative director Charlotte Brown sees herself as curious, artistic, and adaptable. And senior designer and animator Chris Senior believes in being thoughtful, innovative, and honest.

They're part of a dynamic mix of personalities and perspectives that makes STB a force to be reckoned with. After all, happy, empowered people make better work.
"Being an EOT means everyone's got a voice, and an incentive to make STB the very best it can be," adds Lois. "There's no large corporate agenda, so we do what's right for our clients. Because they are key to the success of our business."