Rebranding a Leicester landmark
We've created a vibrant and eclectic new brand identity for The Y Theatre, Leicester's oldest surviving Victorian venue of its kind. Found adjacent to its parent organisation, the YMCA, The Y is a cosy, intimate and welcoming place with no stuffy airs and graces, where punters can get up close and personal to well-known and upcoming artists, comedians and musicians.
Distinctive finials on the 'T', 'Y' and 'h' of the new logo echo a speech mark detail used throughout the scheme, adding a playful flourish to the branding scheme that comes alive in its animated form. The shapes echo decorative details found around the building, from ornate banisters to stone scroll edging.
While bright green is the hue of choice for the main logo, the scheme is eclectic enough to support multiple variations, drawing on a vibrant, modern palette that adds soft pink, warm orange and tan brown to the mix.
Dropping the word 'Theatre', 'The Y' can also be used as a secondary logo – and by itself, 'Y' is a bold, simple shorthand that's particularly useful for small spaces, such as social media icons and graphics.
The journey of rebranding The Y Theatre with STB has been incredible. We felt it was a daunting task to create a separate but synergistic brand alongside YMCA, but STB tapped into the heritage of our Victorian building as well as our need to reflect modern theatre going audiences. They pushed through several different concepts and really listened to our feedback to exceed our expectations and create a brand that's unique to our theatre.

Emma Knight, Fundraising and Communications Manager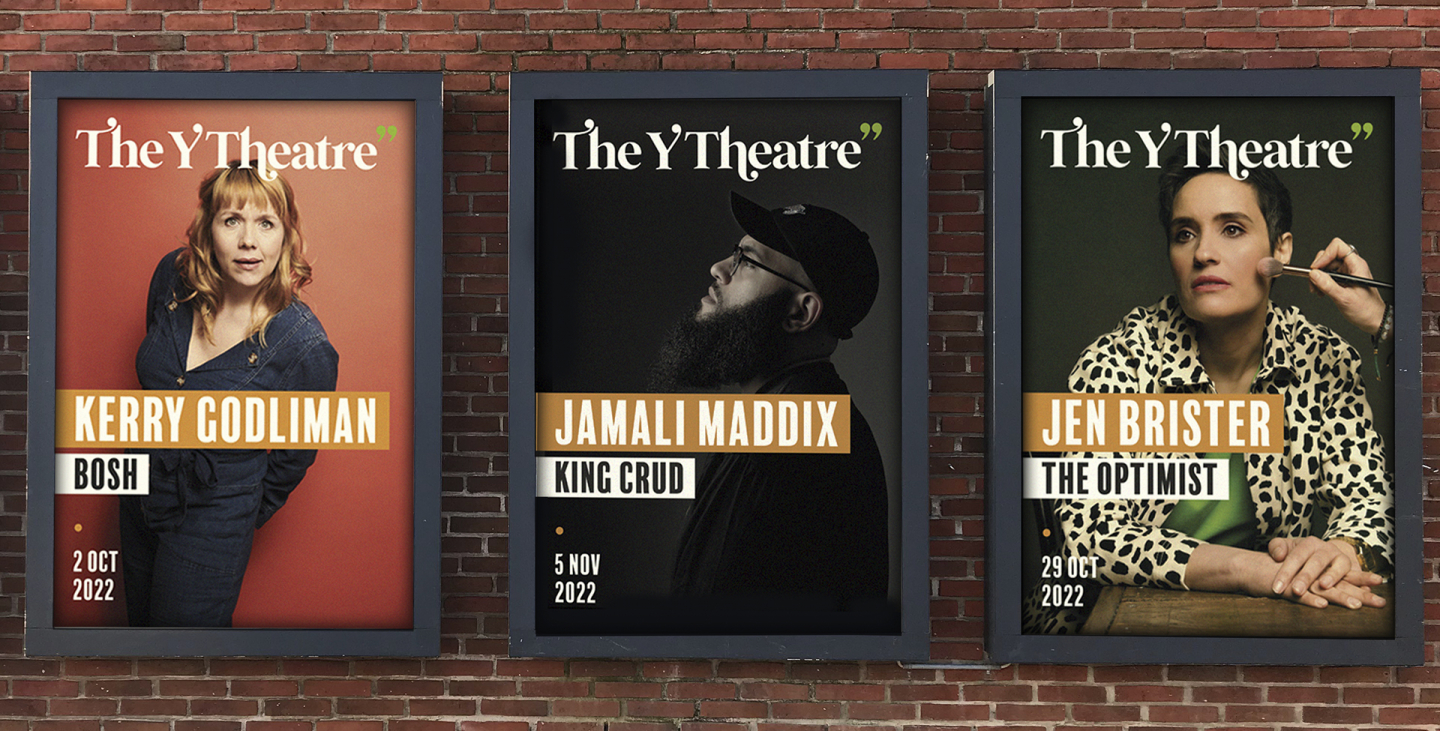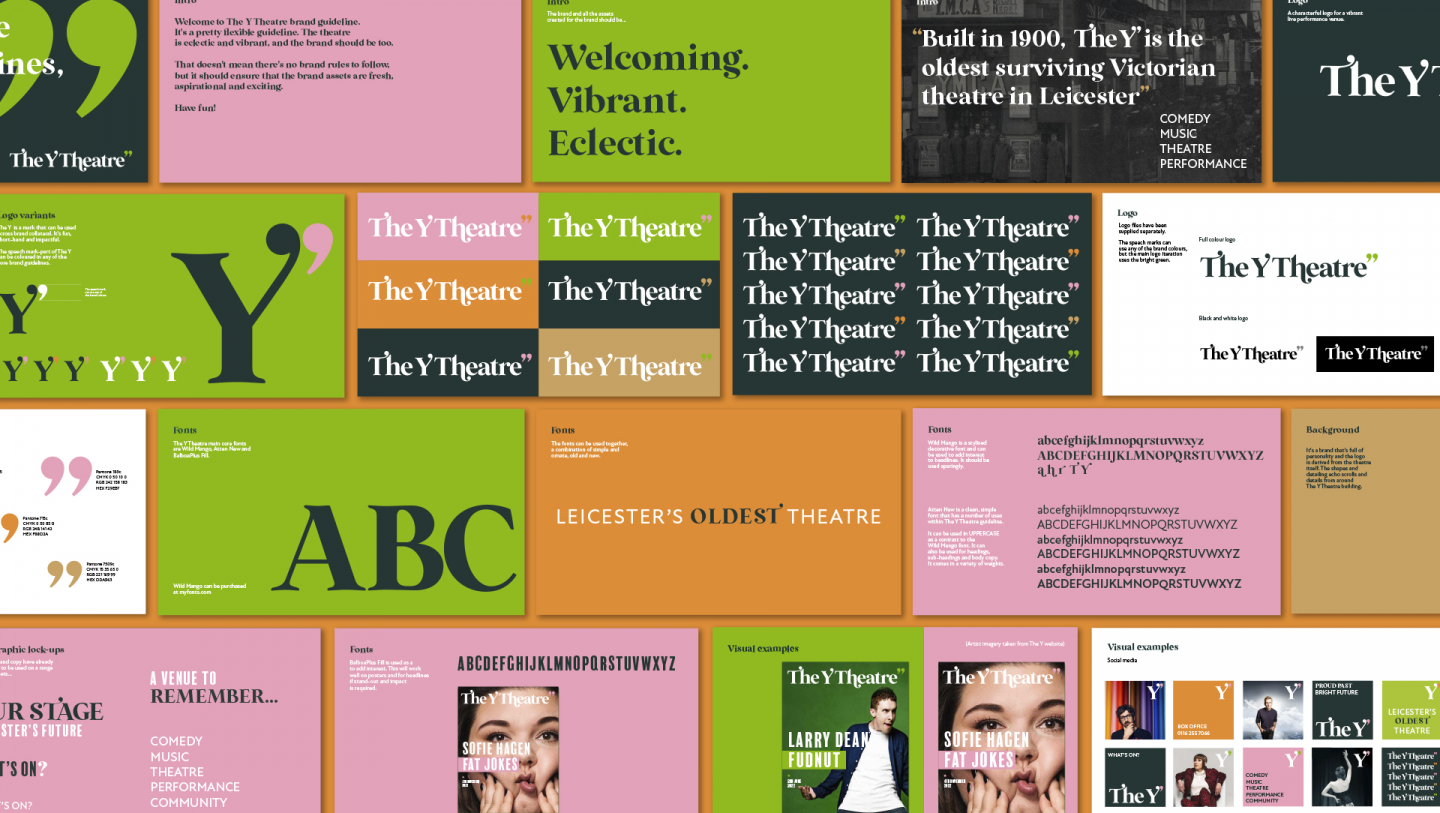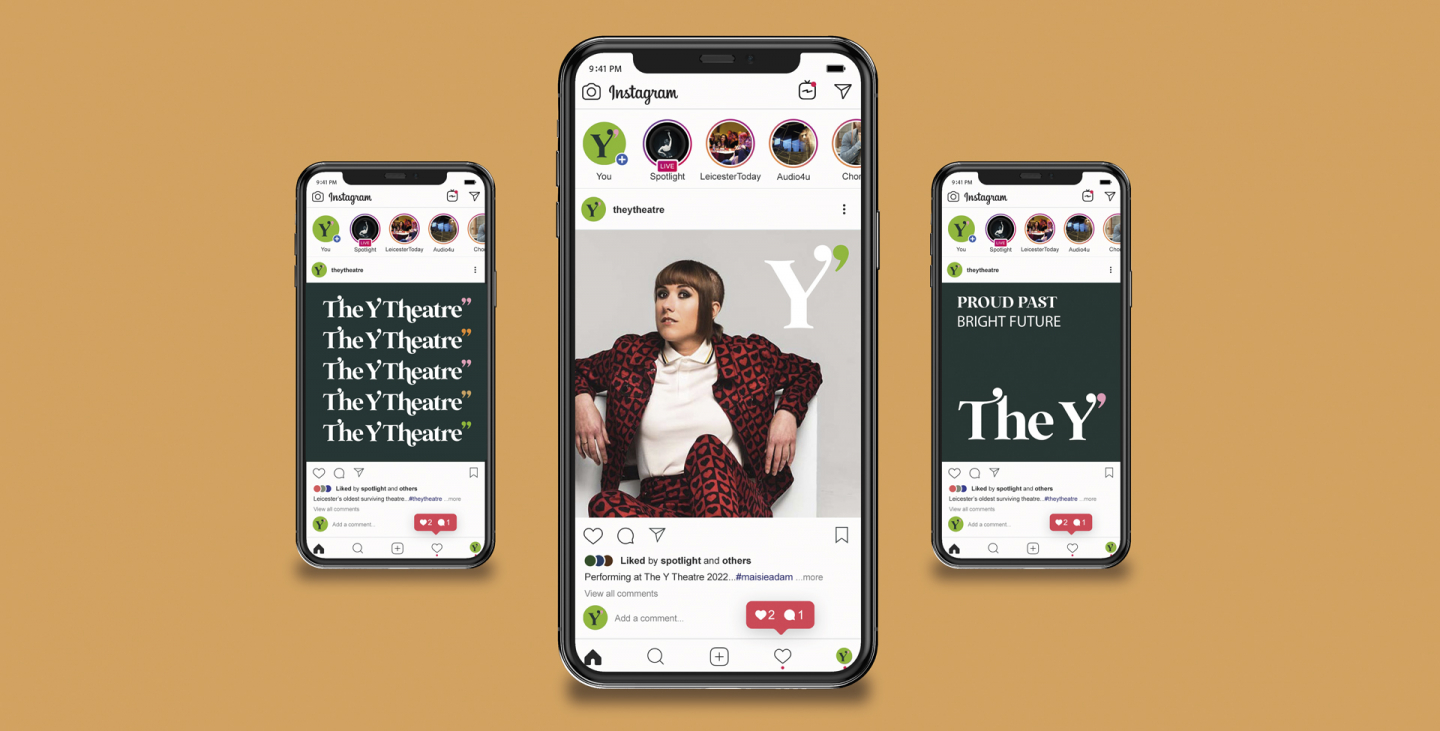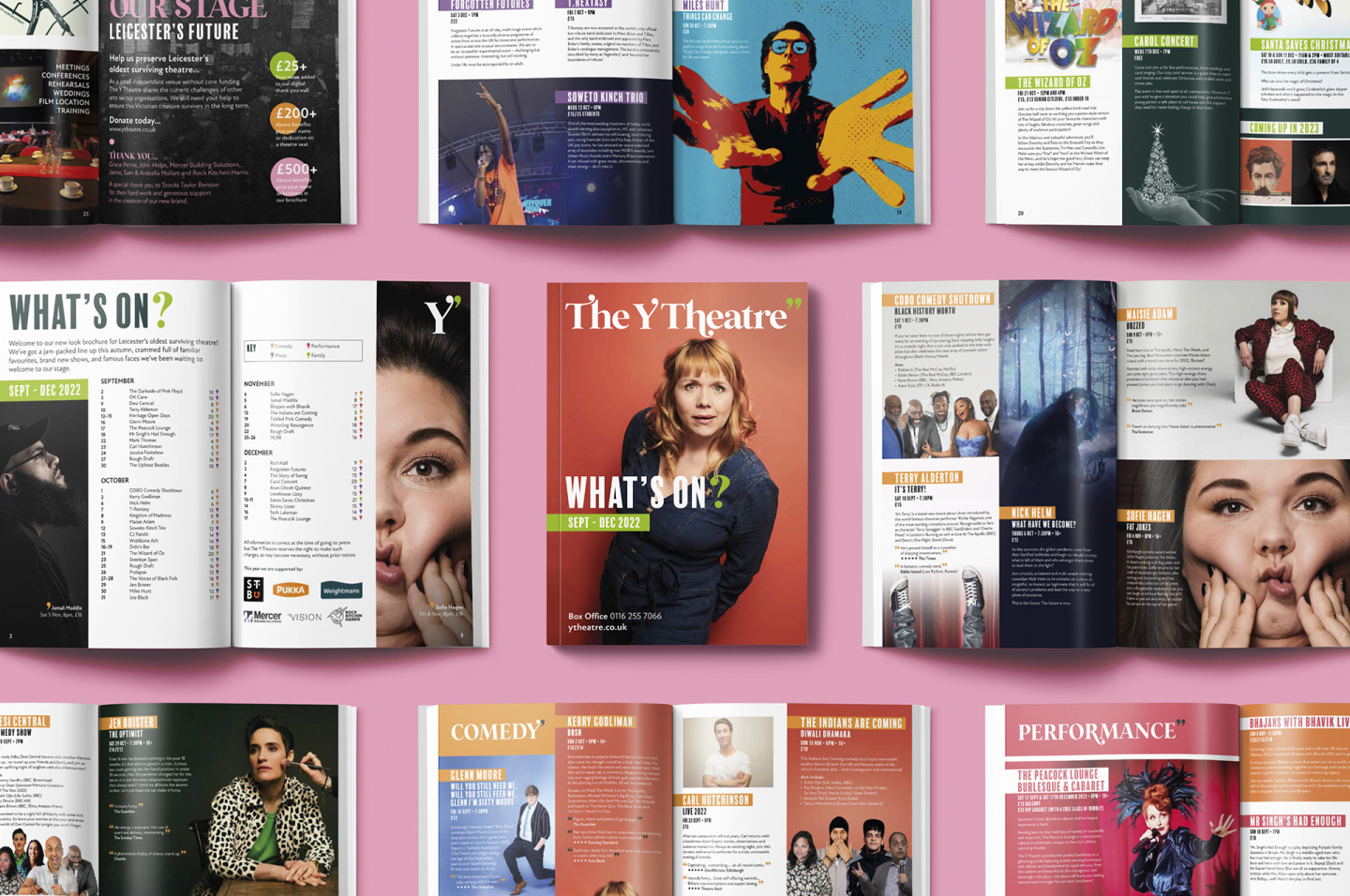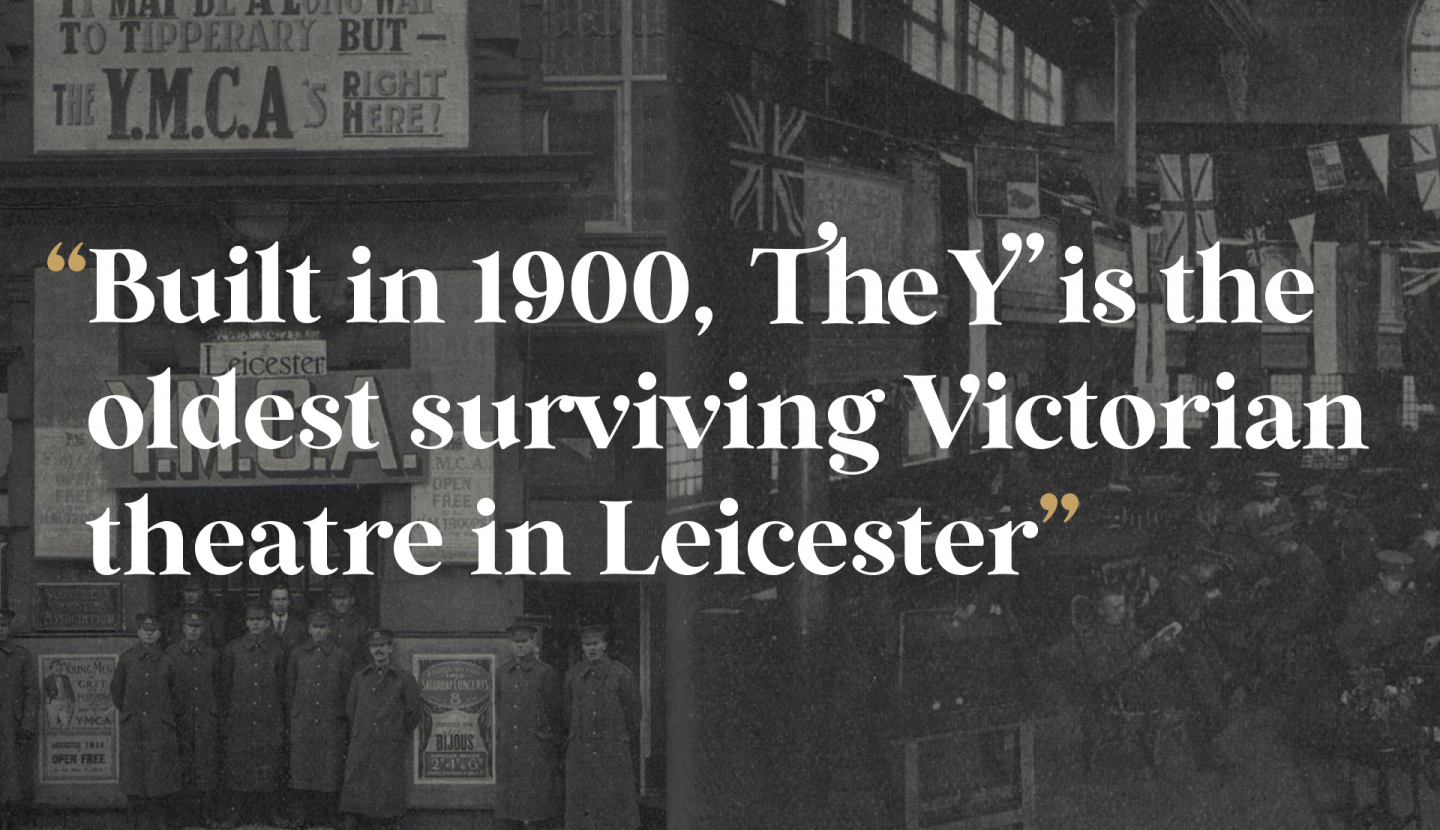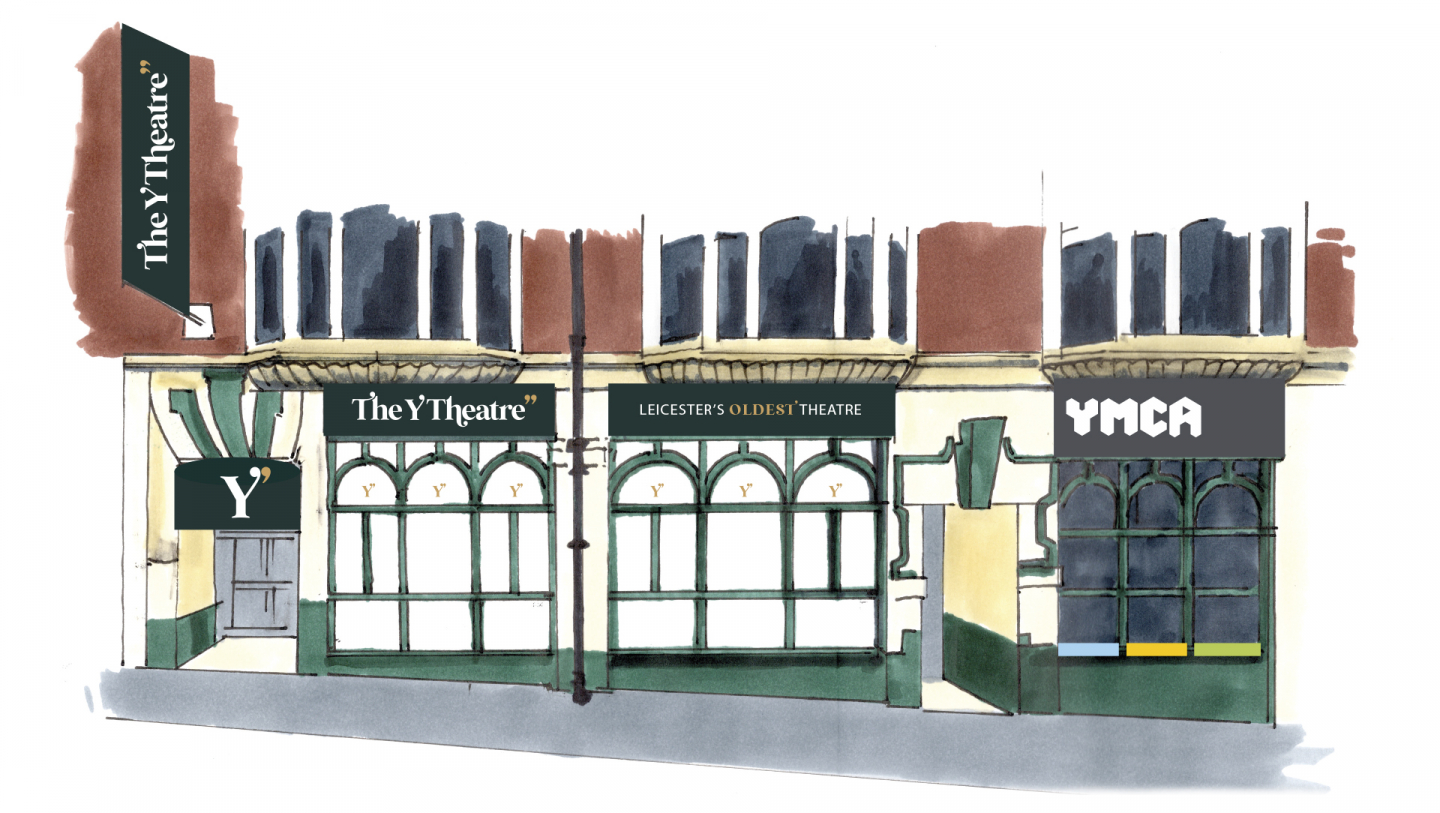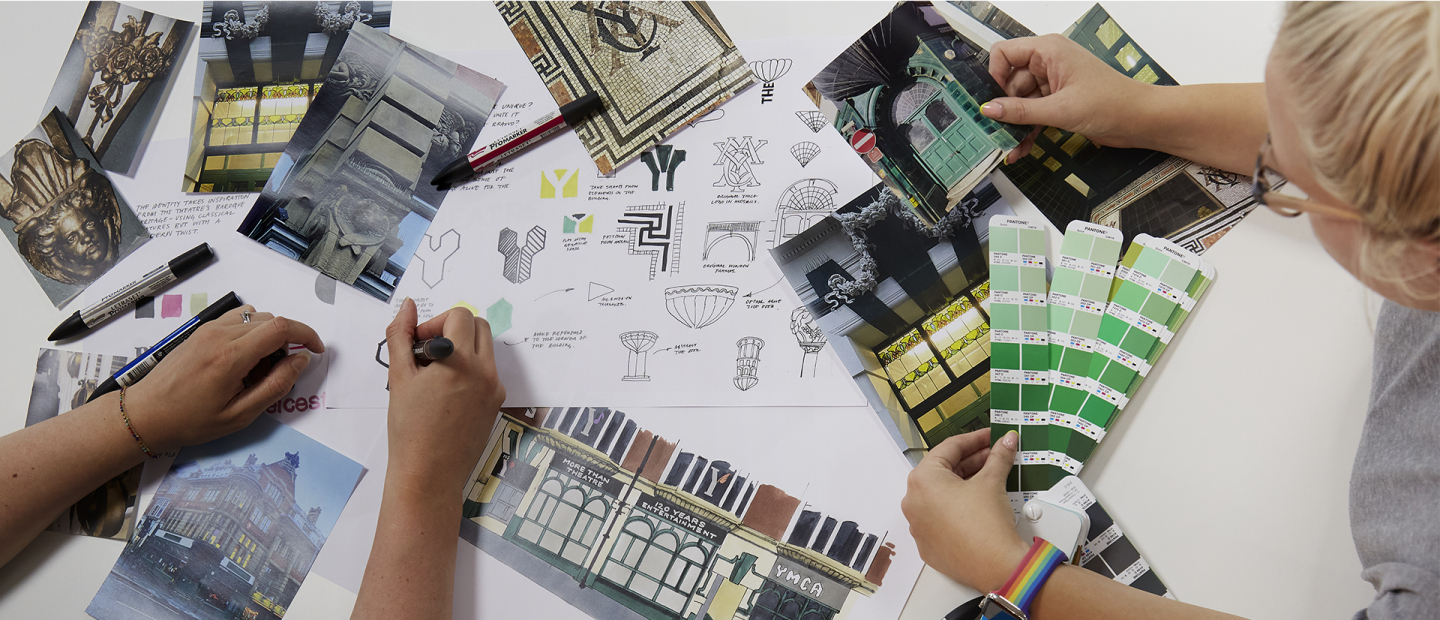 We have developed a solid relationship with STB over four years both as a customer and charity partner. They really care about the young people living at YMCA who face difficulties in their lives. They have supported them through donations but also given their expertise to help us raise more funds, designing our first ever regular giving campaign. Not only are they a pleasure to work with but they're superstars.

Emma Knight, Fundraising and Communications Manager