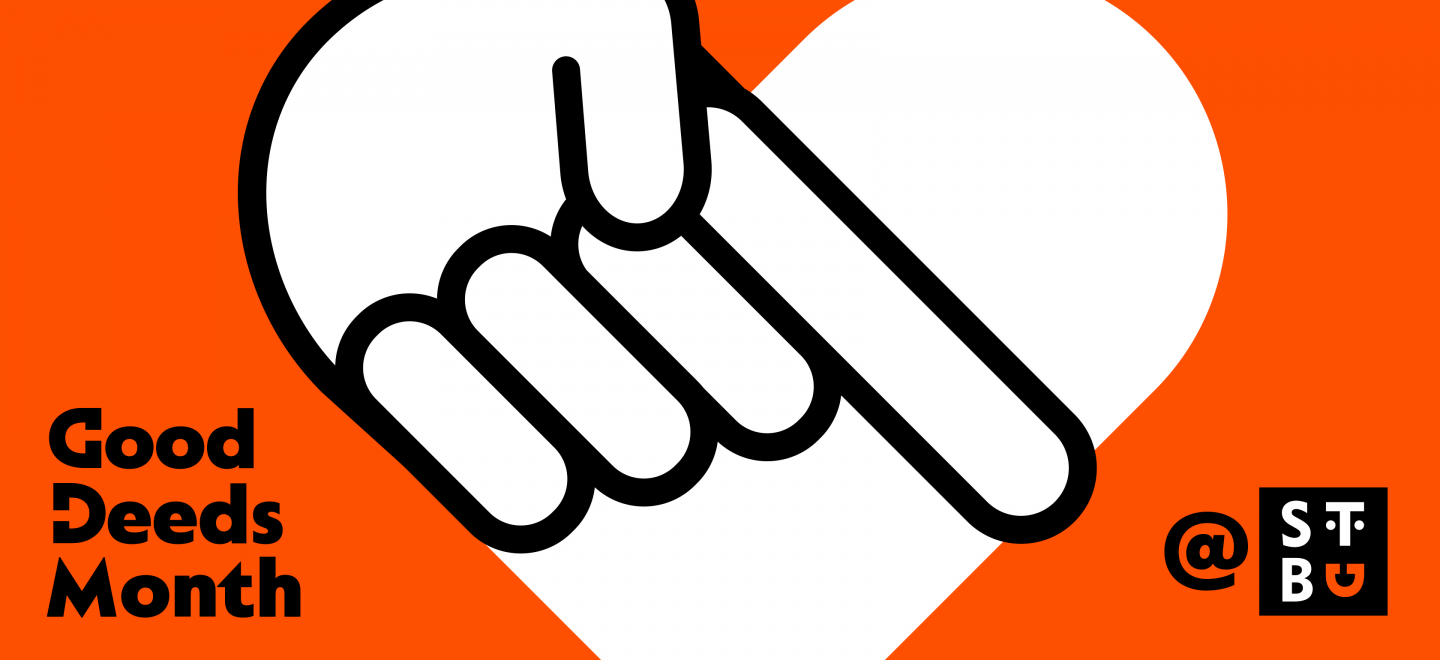 Play your part in Good Deeds Month
At STB, we believe in using our talents for good rather than stoking our own egos. We made the decision some time ago to stop entering awards: instead, we put the time and money that many agencies spend doing so into supporting charitable causes through our Good Deeds initiative.
Charities are suffering more than most at the moment, and there's only so much we can do on our own. So, we're declaring February as Good Deeds Month. Any work that you commission, and we complete, in February we'll donate 10% of our fees to a charity of your choice. Just ask us for more details.
The small print!
Good Deeds charity donations will apply to any new order for design or artwork received and completed before the 28th February 2022. Existing orders or agreed cost matrices excluded. Donations will be sent to the chosen charities within 14 days of receipt of payment for the relevant project and will be confirmed in writing to the client contact who commissioned the work. This offer will not affect any other agreed terms of business.