With the lockdown in full swing we have inadvertently been bombarded with lots of different messages and information, some phrases of which we hadn't even heard of until a couple of weeks ago, which are now well and truly engrained in our vocabulary.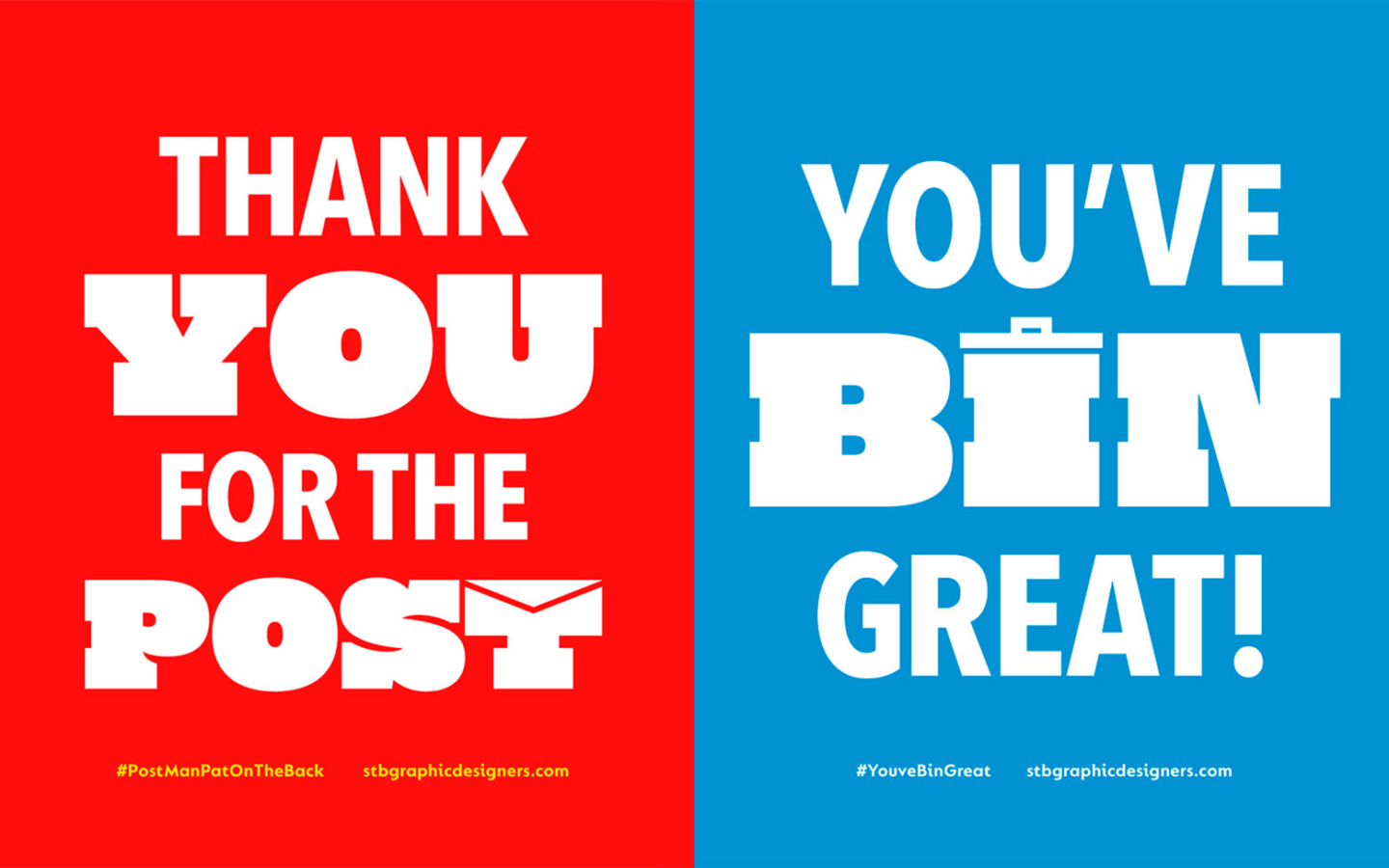 The creative team have been thinking about how to represent and communicate some of these messages, from straightforward instructions, to more emotive representations of staying apart, and some very big thank-you's for all the amazing key workers out there.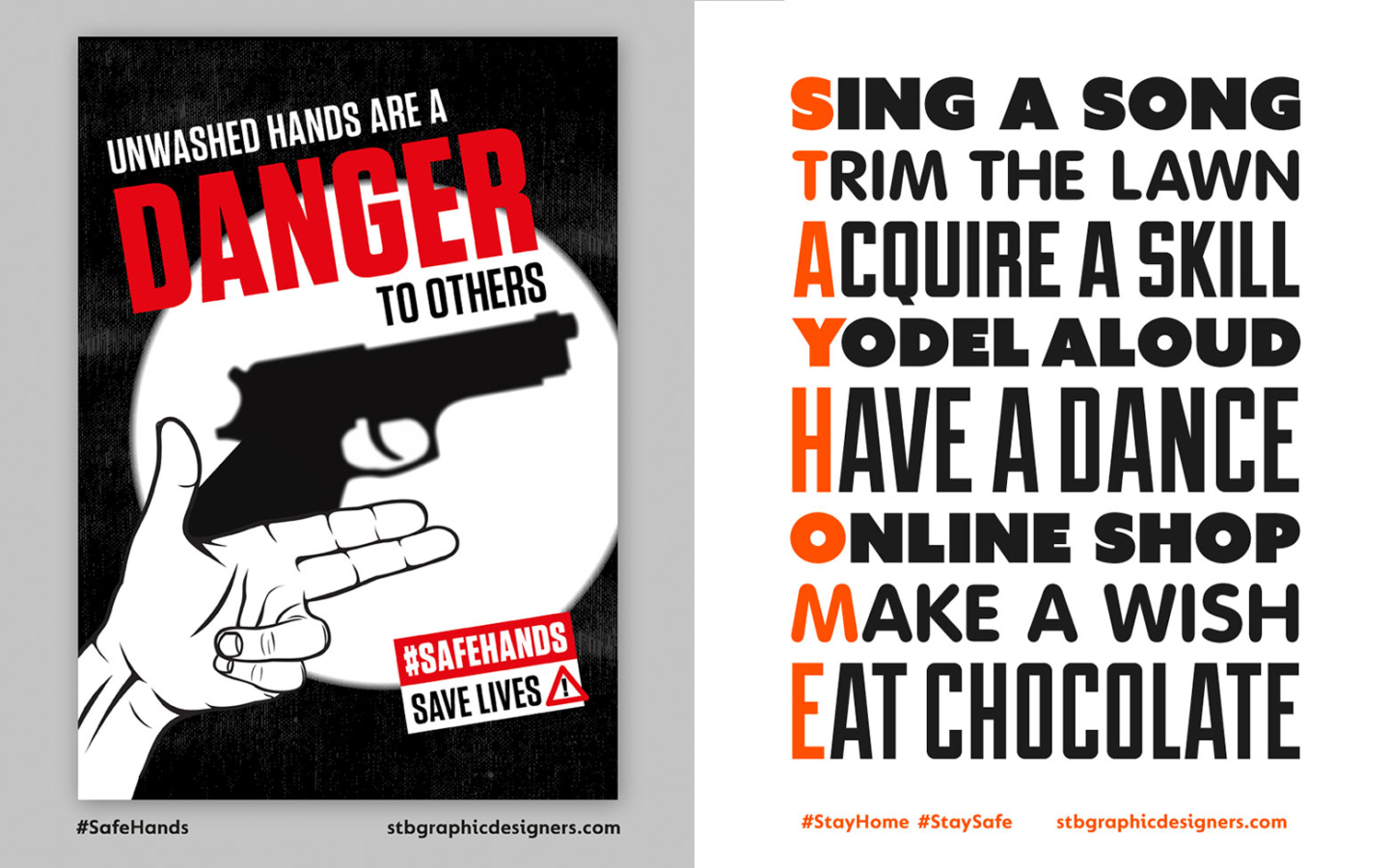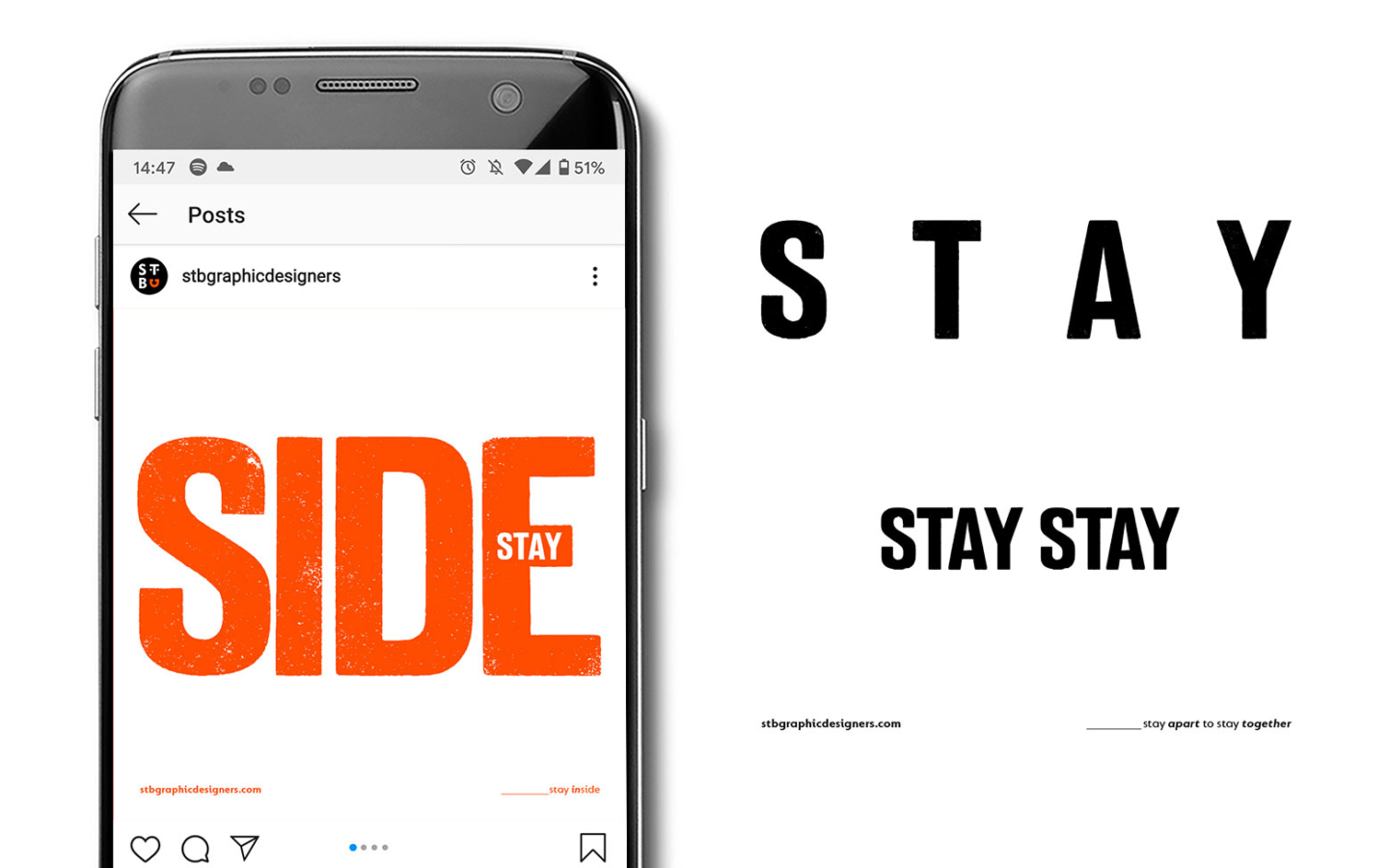 If you have any requests or would like a pdf of any of the posters to print out and display give us a shout at craig@stbgraphicdesigners.com.
Here are some of the thoughts and ideas.