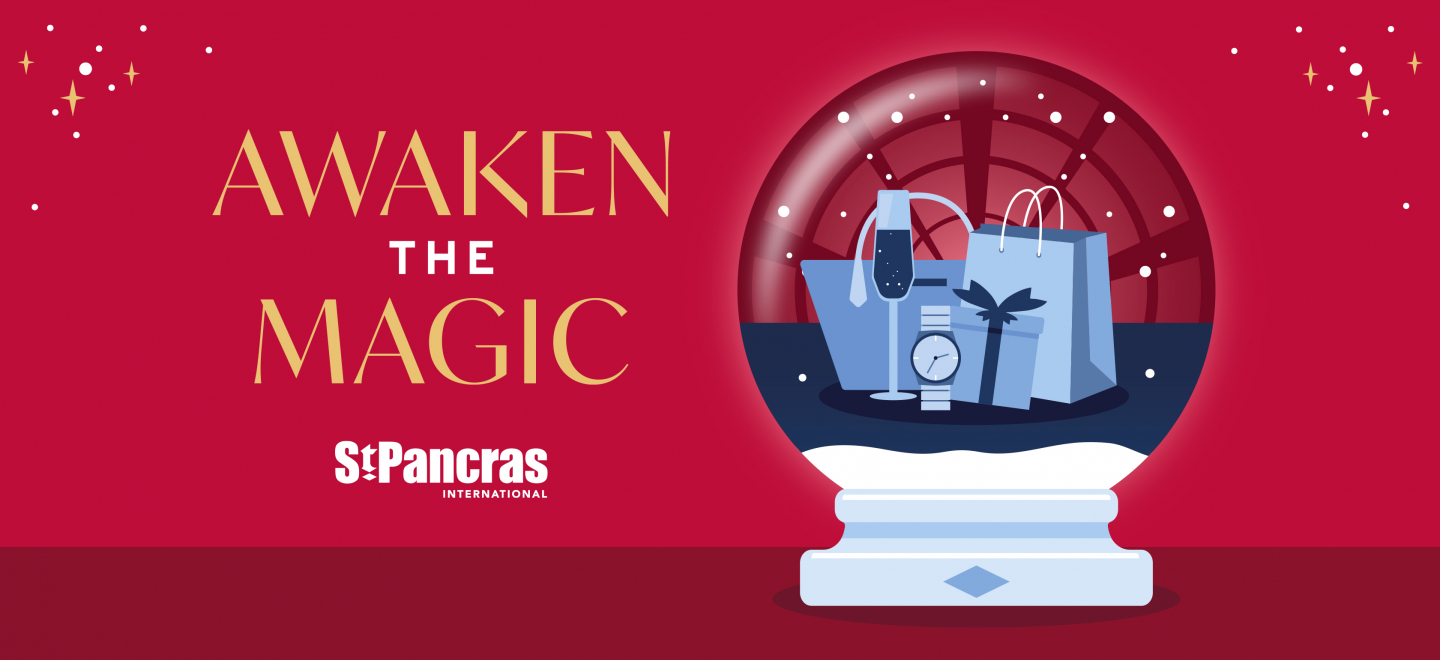 Awaken the Magic at St. Pancras International
We've shaken up this year's seasonal campaign at St. Pancras International with a striking snow globe concept, inspired by the station's beautiful glass Barlow roof. It kicks off an exciting new partnership: following a successful pitch, we have recently been appointed to HS1's Creative Design Framework.
Inspired by the Greek translation of 'Pancras' – 'the one that holds everything' – the campaign celebrates St. Pancras as a place where everything Christmassy can be found under one magical roof. Referenced throughout the copy is the physical action of shaking a snow globe to awaken the magic. After all, a visit to St. Pancras can evoke all the positive feelings associated with Christmas time, too-often lost amongst the whirlwind of everyday life.
Bespoke illustrations within the snow globes highlight the diverse retail offerings within the station, festive food and drink, music, and the beautiful Christmas tree.
The campaign spans print and digital, including: in-station banners and digital screens; printed press ads; design for social; and digital ads on the Tube. We also created an interactive AR Instagram filter for commuters, shoppers, and diners to 'shake and share' whilst soaking up the festive atmosphere at St. Pancras International.