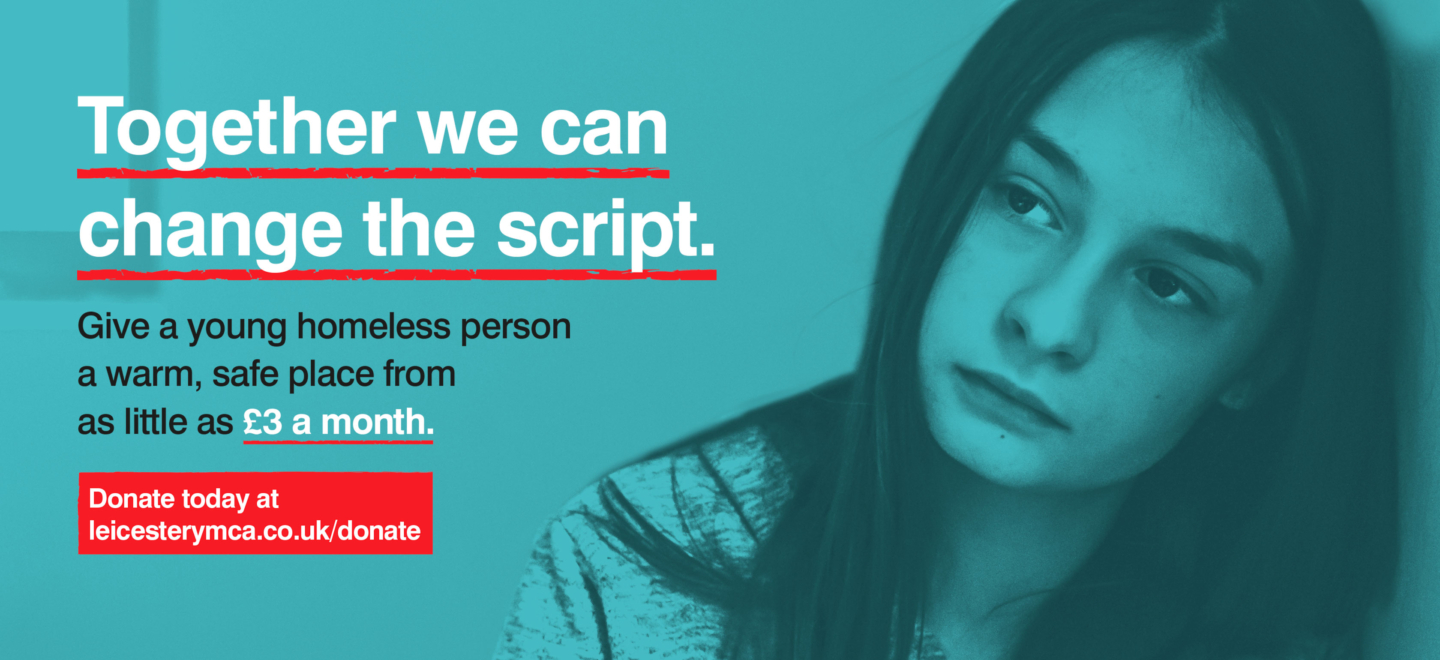 As part of our recently launched Good Deeds initiative we are delighted to announce that we are working with The Y Homeless Charity in Leicester.
The Y is the leading youth homelessness charity for Leicester and Leicestershire offering supported accommodation for young people aged 16-25yrs, who have no safe place to call home. They provide individual support and guidance from a range of specialist workers and partners to help them move on to independence. As a local YMCA they also provide other community services including a drop-in centre for homeless adults, working with young people with disabilities, and a vibrant theatre. The theatre itself is a bustling live performance venue based in Leicester city centre. Built in 1900, The Y is the oldest surviving theatre in Leicester.
The first project we've been working together on is their new regular donations campaign. As little as £3 a month can provide a young person in crisis with a warm, safe place when they have nowhere to turn, so getting this message out to a wider audience is key.

Our campaign builds on the charity's connection with the theatre to build a powerful tone of voice and identity across campaign collateral. 'Together we can change the script' reinforces the message that small, regular donations can really make a difference, with the theatre providing a rich vocabulary and tone of voice.
If you'd like to make a donation to The Y head to leicesterymca.co.uk/donate or to find our other ways you can support this vibrant charity's great work visit leicesterymca.co.uk.
Our Good Deeds initiative is a plan to use our spare time and talents to support and help great causes with the brilliant work they do. If you've got a cause or charity you'd like our help with drop us a line at gooddeeds@stbgraphicdesigners.com.