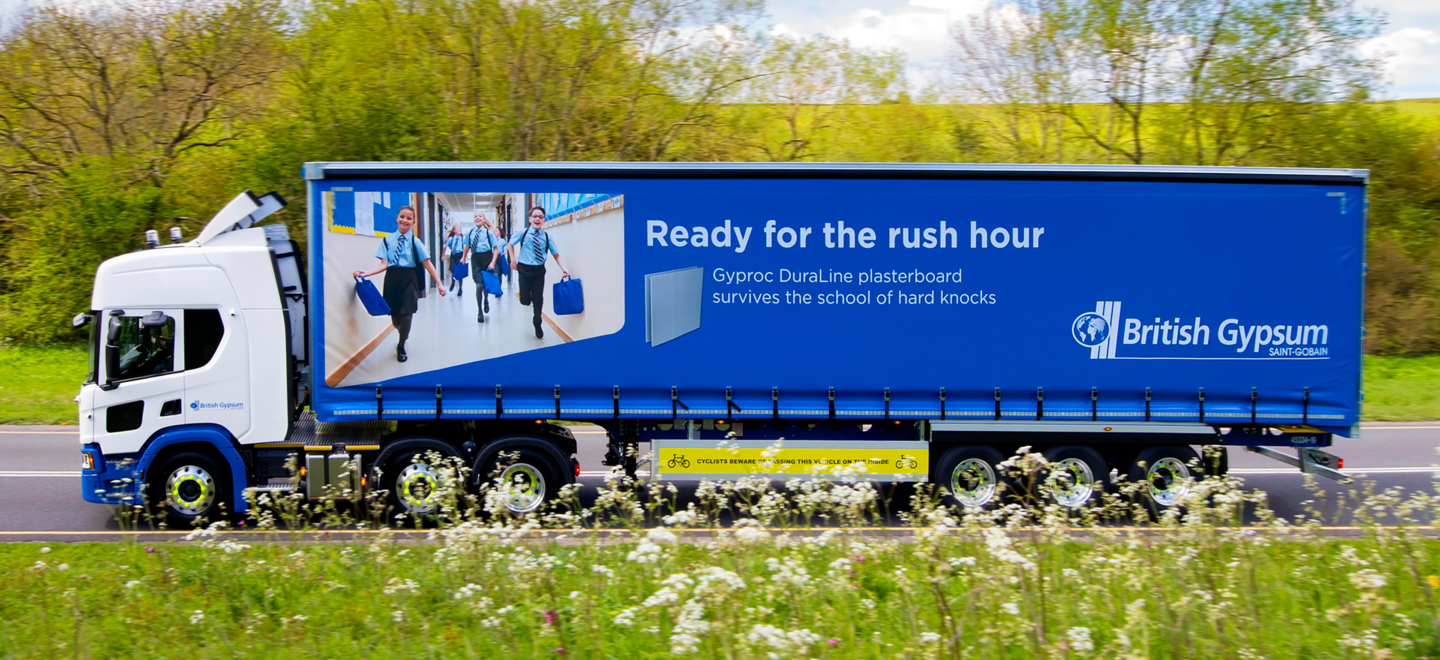 British Gypsum – the UK's top manufacturer of interior lining systems – have just introduced a new fleet of state-of-the-art delivery vehicles and we are delighted to have worked with them on this project, helping to design their new eye-catching lorry livery.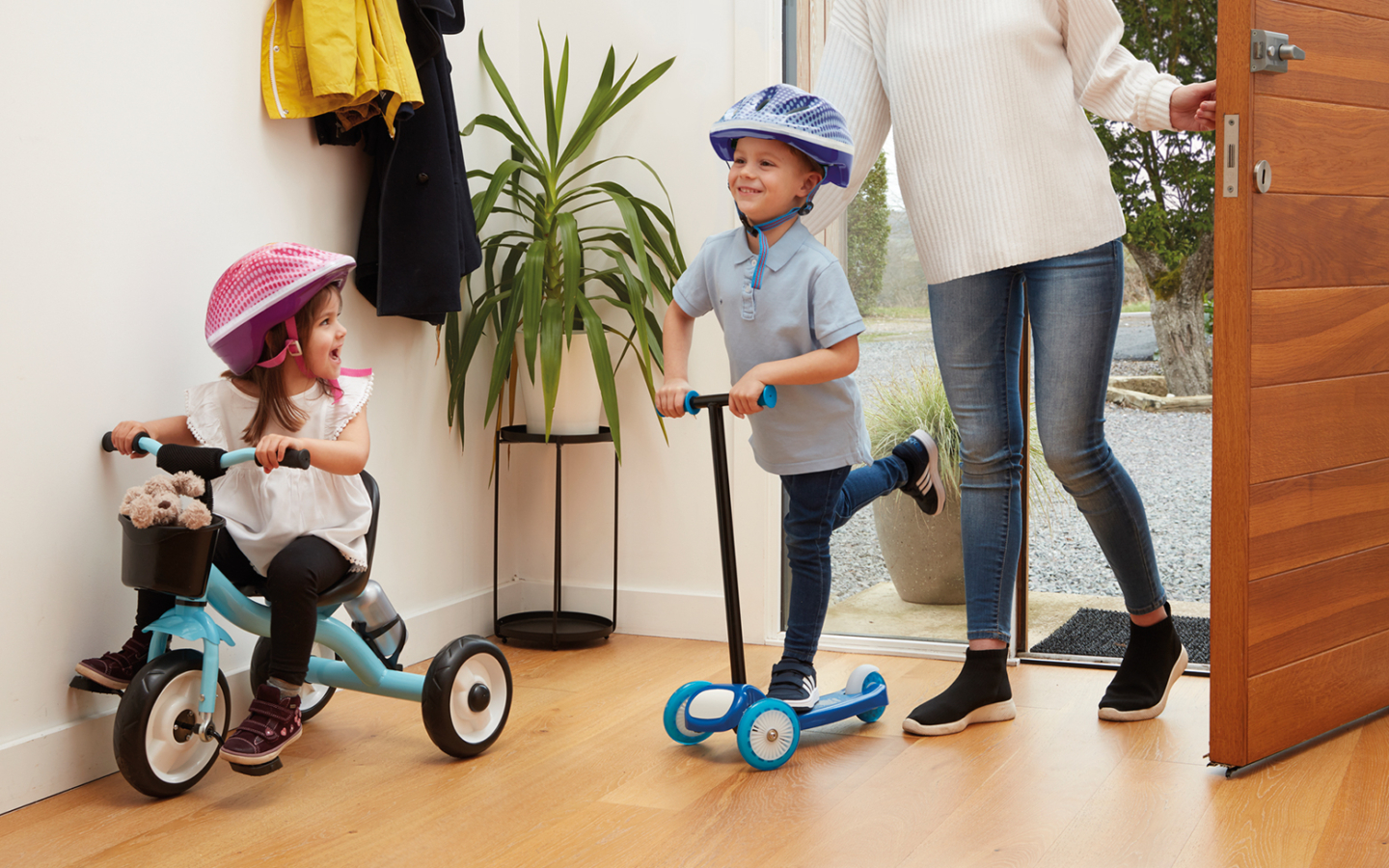 The design combines witty driving-related copy lines and in-use lifestyle photography. With so many of British Gypsum's products hidden behind a finished paint job, it's difficult for consumers to imagine them in their homes. We used this photography to highlight the benefits of each of the products.
British Gypsum are proud of their British products and manufacturing heritage. They have been mining gypsum for more than 100 years, supported by their employees and local communities. Using the fleet was a great way to get this message out 'on the road'.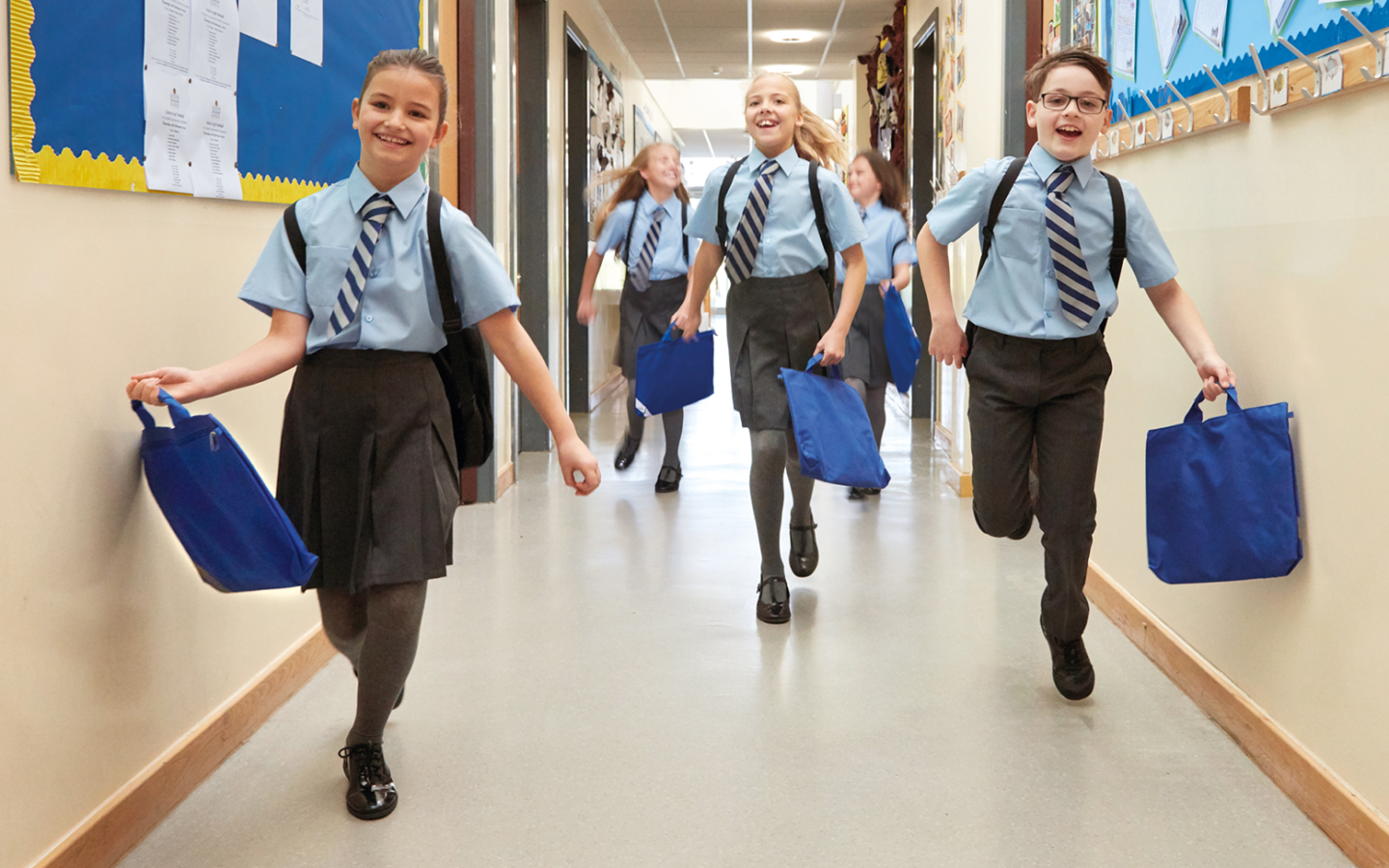 Next time you see a British Gypsum lorry, you might catch a glimpse of the Union Jack and that telling phrase 'mined, milled and made in Britain' in recognition of more than 100 years' experience of making plaster and plasterboard in the UK using British gypsum.