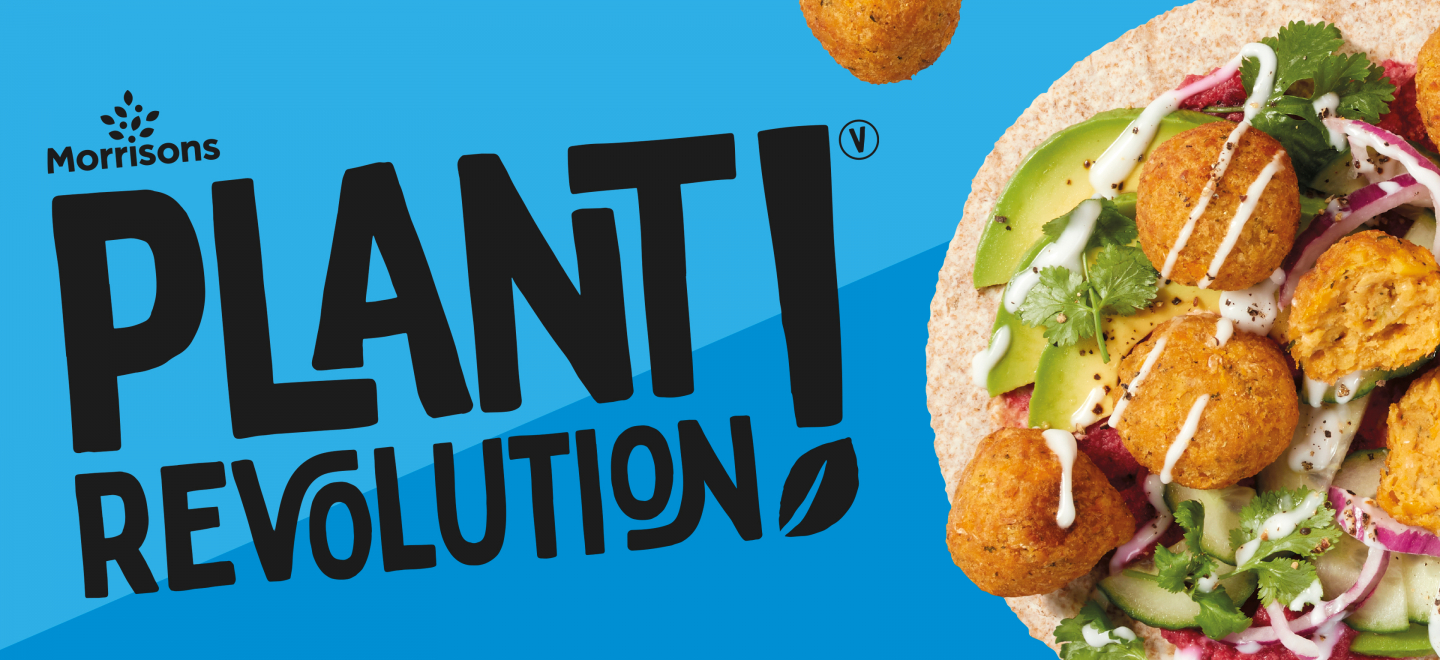 A revolutionary new plant-based brand
We've given Plant Revolution, Morrisons' new plant-based brand, a bold and unapologetic visual identity that cuts through the noise in this fast-growing category. Breaking norms left, right and centre, it demands attention on shelf with an arresting palette of clashing colours and a large, bold logo.
A relaxed, candid style of on-pack photography makes food feel irresistibly real. The product is always the hero, shot at whatever angle best shows it off with minimal accompaniments and fuss. For a cheekier twist, playful compositions add wings, ears or horns to humble ingredients, bringing the brand's personality to life.