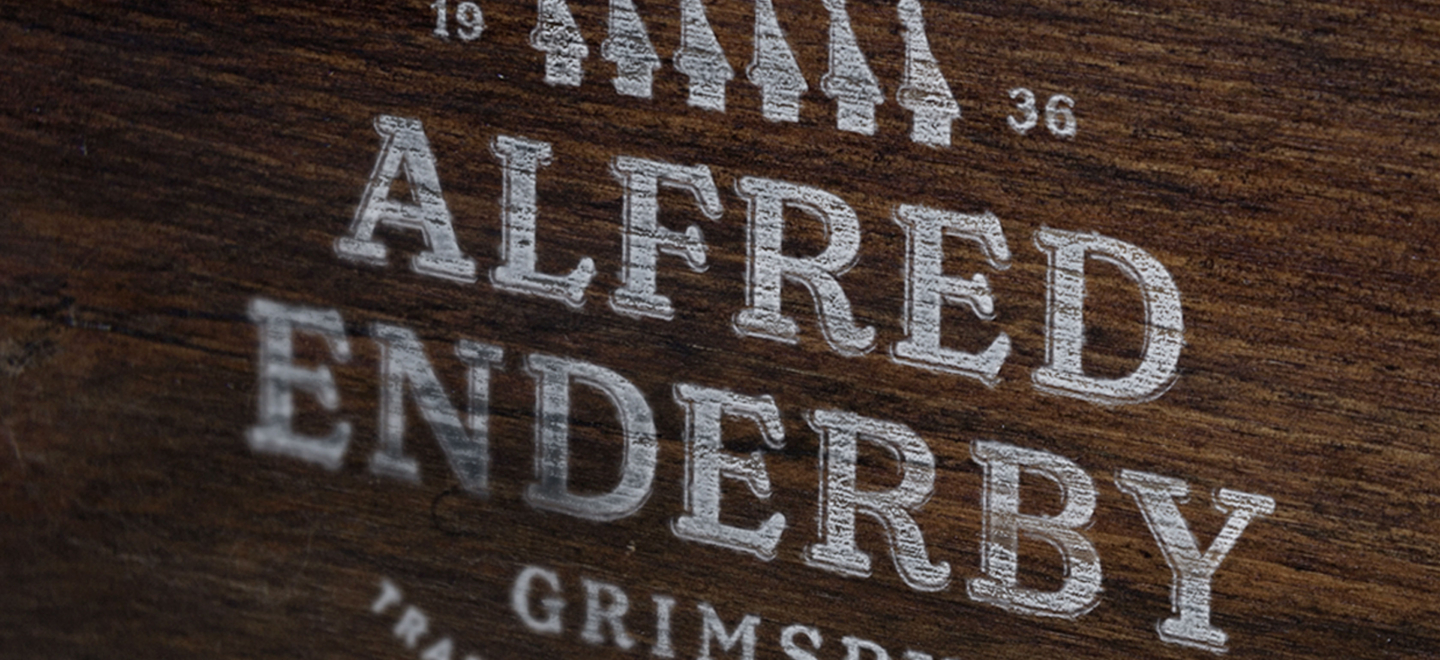 Alfred Enderby
Brand Identity
Embracing craft and tradition for Alfred Enderby.

Alfred Enderby, a traditional smokehouse in the heart of Grimsby, asked us to take a look at their brand. Building on over 100 years of tradition they needed a brand refresh that represented the award-winning producer they are today, but still harnessed their unique history and bespoke smoking process.
Full Description

It was pretty much a perfect brief, with a wealth of heritage, process, imagery and personality to draw from. The eye-catching smokehouse itself, with its distinctive ornate iron cowls, to the skilful process used to smoke the fish meant we were literally spoilt for choice when it came to building on their distinctive brand assets for their new identity.

At Alfred Enderby, they pride themselves on the high quality of skill and craftsmanship that goes into their smoked fish products, so it was important to incorporate this level of craft and care into their refreshed look and feel. The cowls themselves were such an iconic part of the previous identity and the actual smoking process, that we felt they were integral to brand.

With openings at the top and bottom to allow a draught of cool fresh air to mingle with the smoke as it rises, and a door part of the way up each chimney to allow the process to be monitored, they really are key to their unique product. We also felt that they could make more of the fact that they'd been around since 1918, so we added the date to the logo and ensured their new mark and corresponding typography was beautifully crafted to ensure a premium feel that really builds on their heritage.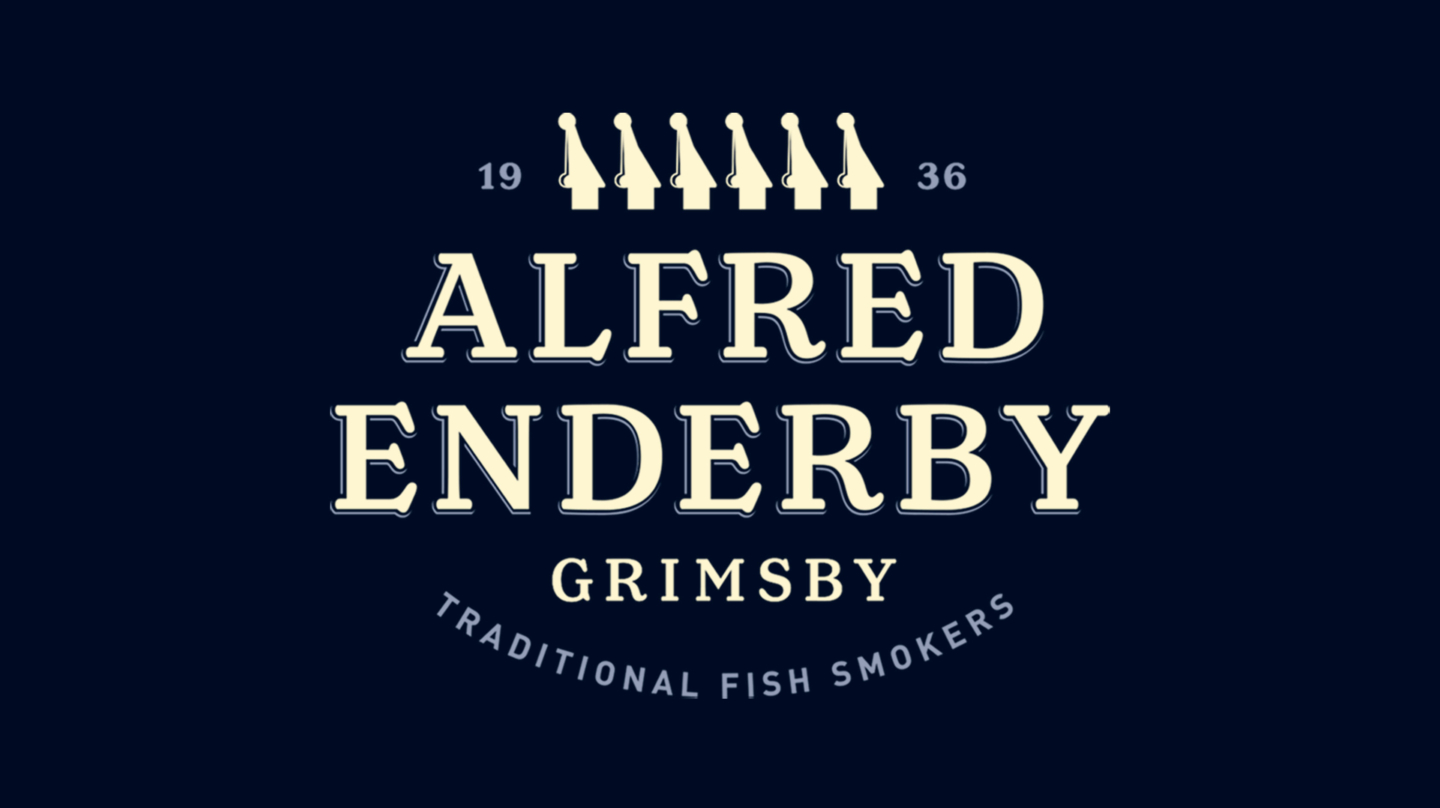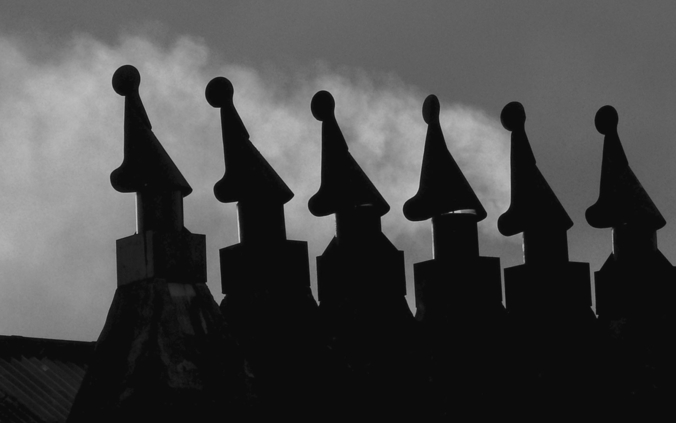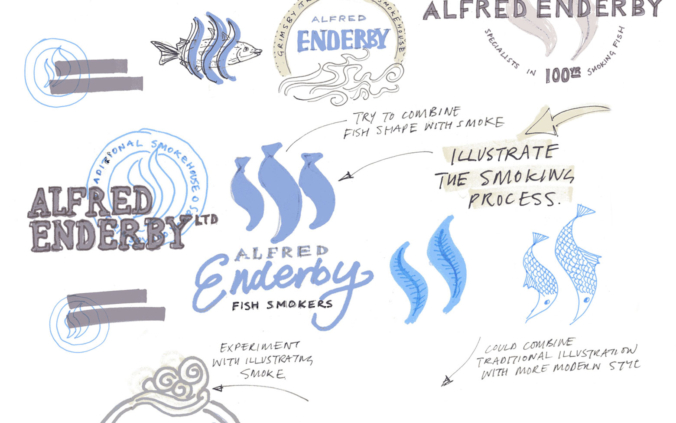 "It's great to work with a company whose passion, skill and craftsmanship shines through their high-quality products and service, and I believe our refreshed brand brings together the old and new to create an iconic identity ready for the next 100 years!"
Greg Jolley
Stocks Taylor Benson,
Senior Account Director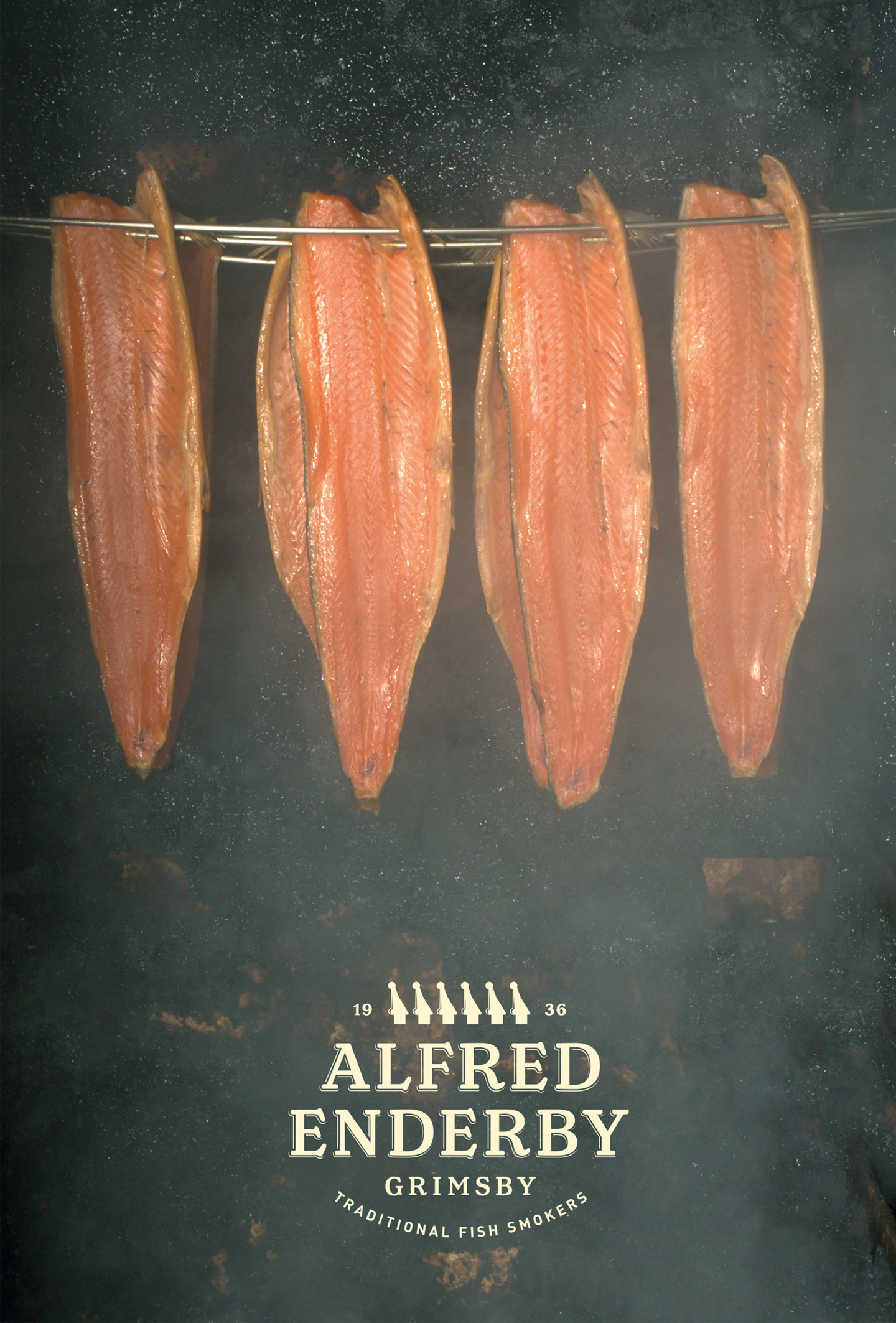 "The Alfred Enderby brand was in desperate need of a refresh to help grow the business and attract new customers whilst being sympathetic to its 100 year history.

We are passionate about the business and therefore the design of the logo was something quite personal to us. This could have made the design process more difficult but the way STB work actually helped us make the right choices.

We are delighted with the results, the new Alfred Enderby brand reflects the unique heritage and high quality smoked fish we produce and has already helped us in our ambitions for the business. STB were an absolute pleasure to work with and I would definitely recommend them!"
Patrick Salmon
Managing Director,
Alfred Enderby